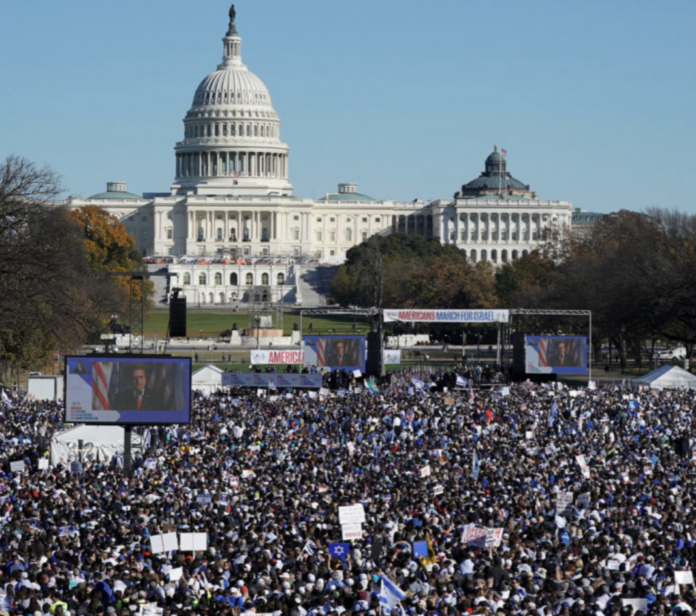 Israel coming under attack by Hamas last month not only led to major loss of life and chaos in the Middle East, but it's also impacted the world at large.
As the Jewish State continues to fight back, defend its homeland, and strive to get hostages released, antisemitism has been on the rise across the globe. This is leading to threats, violence, loss of life, and other acts of hatred. Many Jews openly admit to feeling unsafe in certain spaces now.
Amid the growth of hostility against the Jewish community, people everywhere are speaking out about just how dangerous this is. The importance of making sure that history doesn't repeat itself has never been greater.
It is for this very reason that hundreds of thousands of people gathered in Washington DC yesterday to partake in the March For Israel.
What to know about the March For Israel
On Tuesday, the National Mall saw people united in wearing pro-Israel attire, waving the nation's flag, and showing their support.
This included not just everyday civilians, but also political officials, such as Democratic Sen. John Fetterman, CNN host Van Jones, and Republican Sen. Joni Ernst. Supporters of Israel called for the release of hostages and cited their opposition to a ceasefire, on the basis that such a move would only empower Hamas.