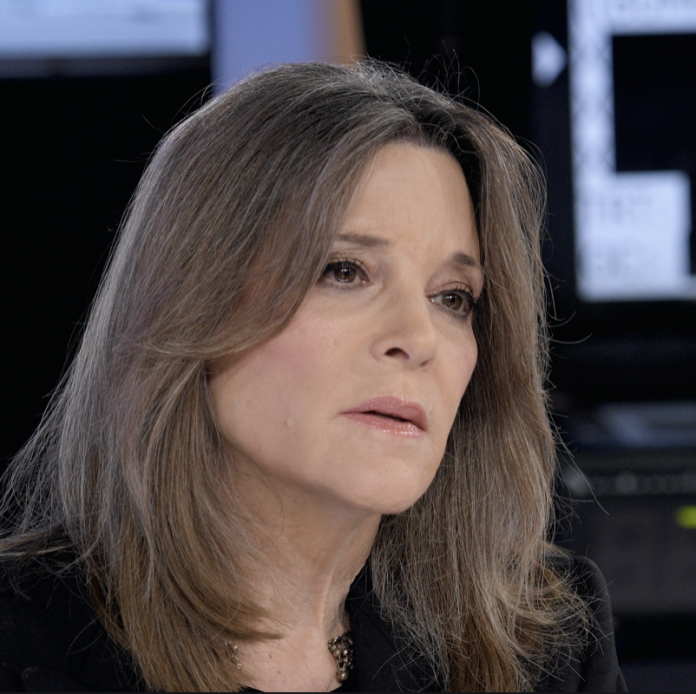 Every four years, many folks seize the opportunity to run for president of the United States. However, in the end, only one person can cross the finish line.
Over the course of the 2020 presidential election, multiple politicians took it upon themselves to throw their hats in the ring and give it a shot. So many Democrats are eager to take on Trump in 2020; although, the passing of time has engendered various candidates to end their campaigns.
The latest Democrat to bow out of the 2020 presidential election is Marianne Williamson. Williamson suspended her longshot campaign on Friday with an announcement on her Twitter account.
Why Did Williamson End Her Candidacy?
Williamson's campaign came to an end after consistently missing debates and polling below 1% at a national level. Throughout the self-help author's time as a presidential candidate, she centered her campaign around "a politics of love" and quasi-new age talking points. During the few times that Williamson did appear on a debate stage, she talked about combatting "dark forces" and whatnot.
A politics of conscience is still yet possible. And yes….love will prevail.https://t.co/BqTKQFI338

— Marianne Williamson (@marwilliamson) January 10, 2020
In the statement announcing the end of her presidential run, Williamson expressed "love and gratitude" towards the folks who supported her. The self-help guru furthermore explained that she became a candidate in order to "discuss things [she] felt needed to be discussed that otherwise were not."
Williamson also admitted that the emergence of primaries and caucuses has caused her to realize that she simply won't get the votes. Shortly thereafter, the author touched upon some of what she hopes to see in the future.
In Williamson's own words:
"From rescuing underserved, at-risk and traumatized children; to proactively waging an agenda for peace and making humanity itself America's greatest ally. To integrative health models within our health care system and incentivizing health."
Where Williamson Struggled Most as a Candidate
In the days and weeks leading up to yesterday, Williamson faced significant issues as a presidential candidate.
She not only failed to appear on debate stages, but also struggled with raising money. This impacted her ability to compete with other candidates; furthermore, a lack of funding engendered Williamson to experience campaign debt, by her own admission.
At this time, the self-help guru has not come out and endorsed any running presidential candidates.