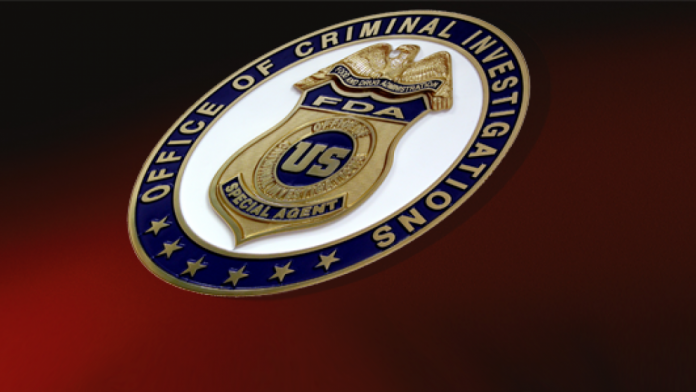 One of the newest energy shots in the USA is a brand named Sleep Walker.    Selling for as high as $6.99 per drink, over double the price of other leading brands, Sleepwalker has quickly turned into a product that both teenagers and adults use.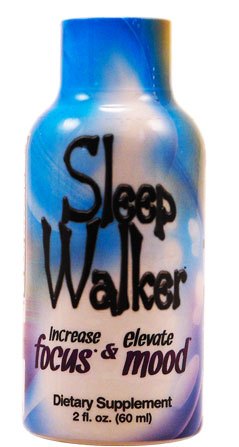 What is the magic about Sleepwalker that enables it to sell for twice the price of other leading energy shots?    According to the FDA's warning letter to Jeremy Nickels, owner of parent company Red Dawn Energy, Sleepwalker is placing "phenibut" in its products.
The designer drug phenibut, often marketed as a dietary supplement that can reduce anxiety, is not approved by the FDA for sale in dietary supplements.  Sales of phenibut could lead to legal actions in the US as it is a highly addictive synthetic substance that is reported to have serious side effects in its users.
At doses of more than 7 grams, a person may experience something called fatty liver degeneration. Other phenibut dangers, particularly when too much is taken, can include tonic-clonic seizures, delirium and unconsciousness.
In the FDA Inspections Compliance Enforcement and Criminal Investigations unit, Sleepwalker was cited in 2019 for illegally placing phenibut in its products:
Sleepwalker Energy Shot FDA Warning Letter

Amazon appears to have banned the sale of Sleepwalker and apparently the Sleepwalker shot is no longer available on the Red Dawn website.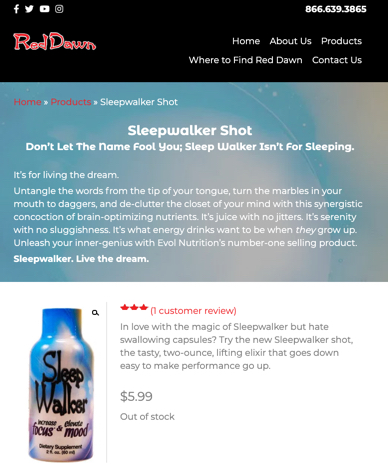 According to sources, thousands of consumers were sold the Sleepwalker shot in mainstream convenience channels such as RaceTrac, Casey's General Store, and Love's truck stops.    Due to the fact that phenibut is not allowed by the FDA in dietary supplements, insurance carriers are unable to write policies for sellers of the phenibut in dietary supplements, thus convenience channels may have to absorb the full liability of selling the phenibut infused in dietary supplements if a consumer is injured or a claim is made.
Red Dawn's website lists many of the channels it sells the Sleepwalker products in, including but not limited to: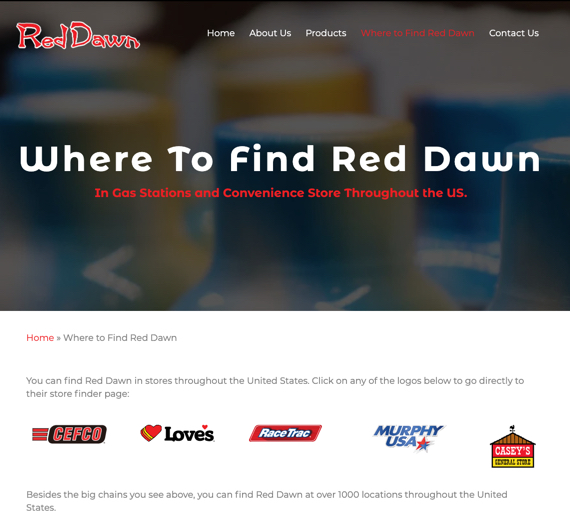 Independent sellers on eBay are still peddling the Sleepwalker products while actively promoting the active ingredient phenibut in Sleepwalker: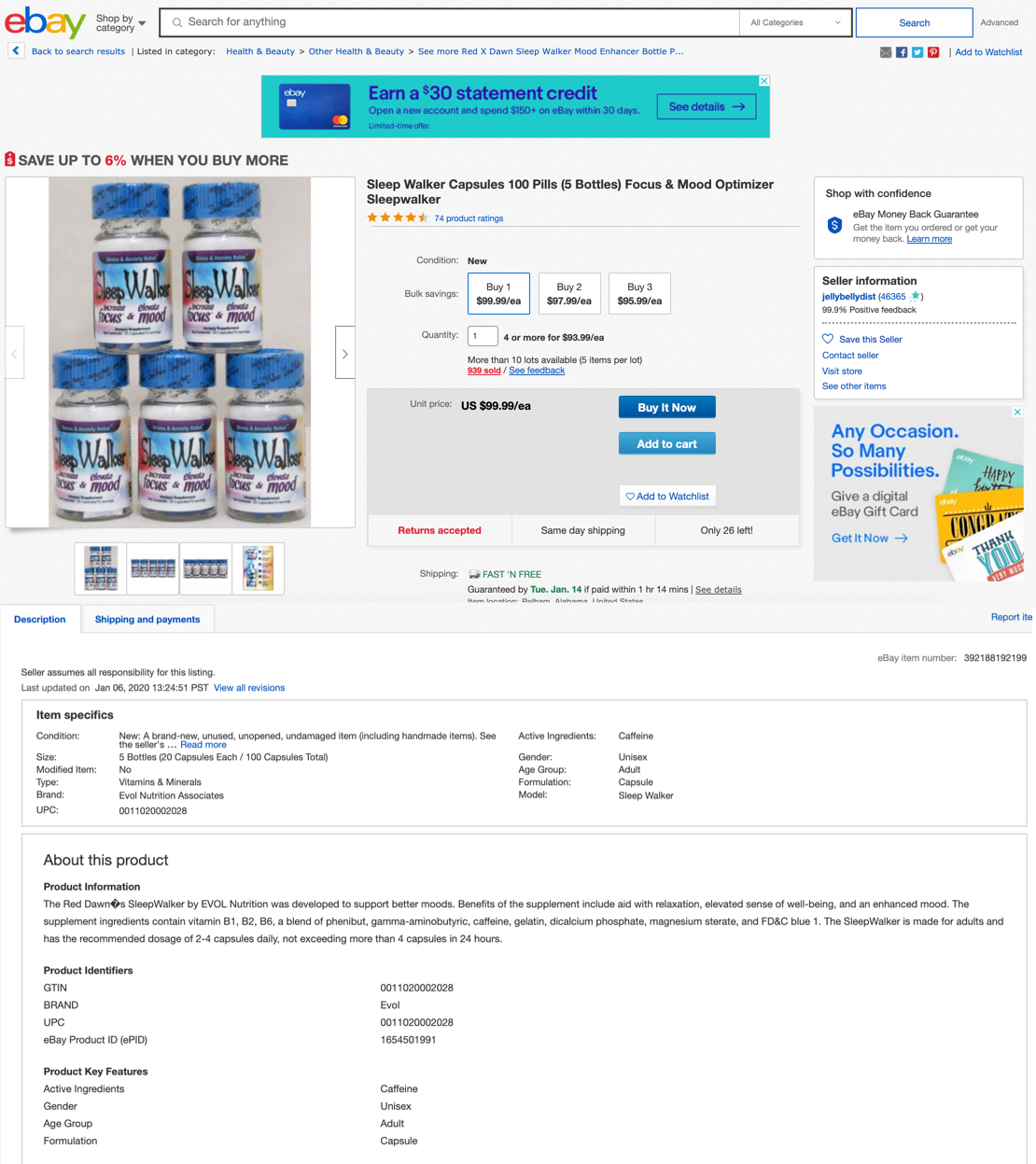 Sleepwalker claims on their website that their product helps "de-clutter the closet of your mind with this synergistic concoction of brain-optimizing nutrients. It's juice with no jitters. It's serenity with no sluggishness. It's what energy drinks want to be when they grow up. Unleash your inner-genius."   Indeed, by including the banned substance phenibut in Sleepwalker these claims might just be true.
Phenibut, while uncontrolled, is not a dietary supplement since it is not a dietary component of any food products and it can't be labeled or marketed as such.  For all intents and purposes this makes phenibut containing supplements illegal to market or sell.
The USA Herald is initiating coverage on Sleepwalker and other companies selling phenibut in their products.   If you have taken the Sleepwalker shot or pills we'd like to hear from you.