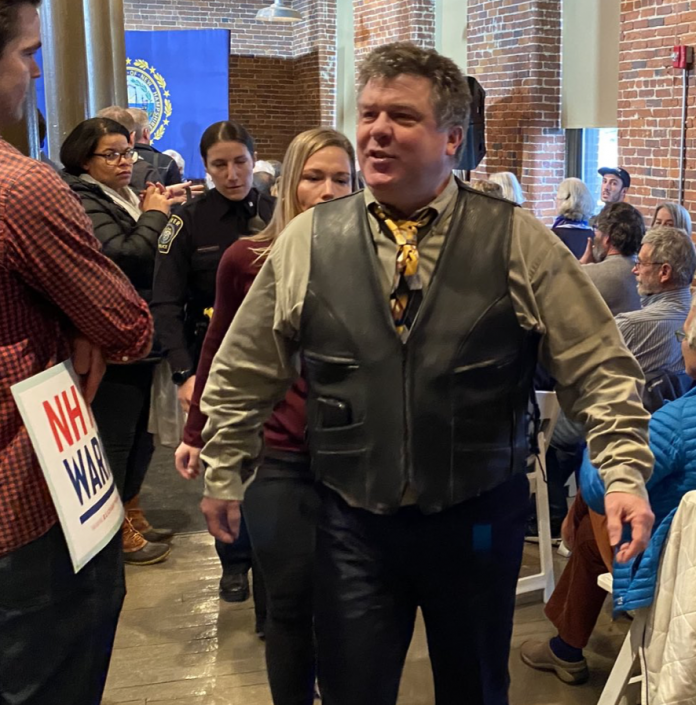 President Trump's execution of Iranian terrorist Quassem Soleimani engendered extreme criticism from members of the Democrat Party.
Leftists have censured the execution of Soleimani as everything from "reckless" to a supposed war against Iran. Others, such as Tulsi Gabbard, have expressed concerns about potential subsequent fallout and the lack of congressional approval.
However, not all Americans take issue with the elimination of Soleimani. The man was not only a known terrorist, but also responsible for the deaths of many U.S. Marines; last week, the Pentagon confirmed that Soleimani planned to carry out even more attacks against Americans before his death.
On Friday, Elizabeth Warren came face-to-face with a man who had no issue with Soleimani's execution. The male protester confronted Warren during her town hall with supporters in Dover, New Hampshire.
A Closer Look at the Dover Incident
During the beginning of Warren's town hall, the 2020 Democrat told her supporters how happy she felt to see them. However, before she could get too many words out, the male protester stood up.
The gentleman questioned Warren on why she chose to defend Soleimani over President Trump.
The 2020 Democrat attempted to calm things down, but the protester wasn't having it. He continued, explaining that his grandfather served in World War II and stated that Trump is a "great" president. Shortly before security officers escorted him from the building, the man truly let Warren have a piece of his mind.
Well…@ewarren rally didn't go quite as planned this afternoon… #Election2020 pic.twitter.com/7yB6zI38Jx

— Mike Pache (@MikePacheFox10) January 10, 2020
In the protester's own words:
"You're siding with racists; you're siding with Iran. What are you siding with terrorists for? My grandfather died in World War II. You're a fraud! Disgusting! [Soleimani] killed 600 Marines. We killed a terrorist. Trump is great. You're a fraud. I helped rape victims, and you're lying."
After Warren stated that it was "good to see" the protester, he sarcastically stated that he felt the same way about her; the man then stated that he hopes Warren resigns.
2020 Watch-Just Now: An extremely angry man disrupted the start of @ewarren town hall in Dover, NH. He said she liked Iran and yelled at her to resign. As the crowd booed, Warren calmly responded to the protester and asked him to leave. He was then escorted out #nhpolitics #FITN pic.twitter.com/KP2uKrUs99

— Paul Steinhauser (@steinhauserNH1) January 10, 2020
More on Warren's Reaction
After her town hall, the 2020 candidate spoke with reporters about the incident that transpired. Warren branded the man as "deeply disturbed," also stating that she felt no need to get into a "shouting match" with him.
Although during her remarks with the press, Warren didn't address the specific points that the unnamed man brought up.