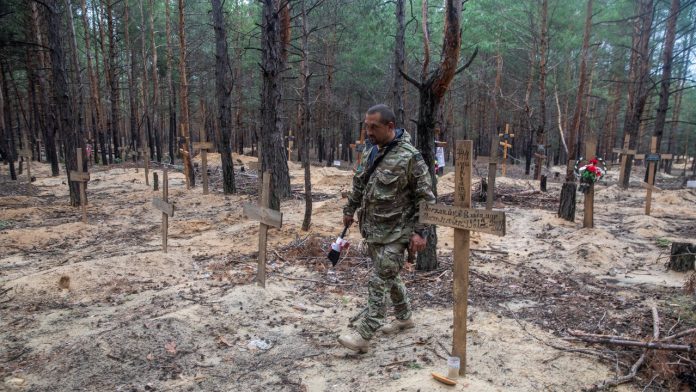 On Friday Ukrainian President Volodymyr Zelensky accused Russia of war crimes in Ukraine's northeast. And talked about the mass graves found in Izyum. 
"As of today, there are 450 dead people buried. But there are others, separate burials of many people. Tortured people. Entire families in certain territories," Zelensky claims. He said entire families were killed and a lot of the dead had been tortured.
In a Reuters interview, the President likened the aftermath in the areas recaptured in the counteroffensive to what was left by the Russian withdrawal from the Kyiv area months ago.
He pointed out that there was evidence of war crimes. And said, "All this is there. Investigative commissions with international partners, joint investigative commissions." 
"There is some evidence, and assessments are being conducted, Ukrainian and international, and this is very important for us, for the world to recognize this," he added.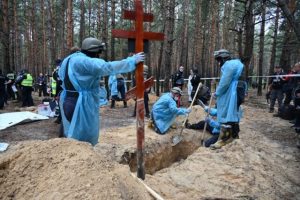 Zelensky visits the city of mass graves 
On Wednesday, Ukrainian President Zelensky made his way to the newly liberated city of Izyum in eastern Ukraine. The President wanted to thank his military for last weekend's successful counteroffensive that pushed out the Russians. And ended a nearly 6-month long occupation.