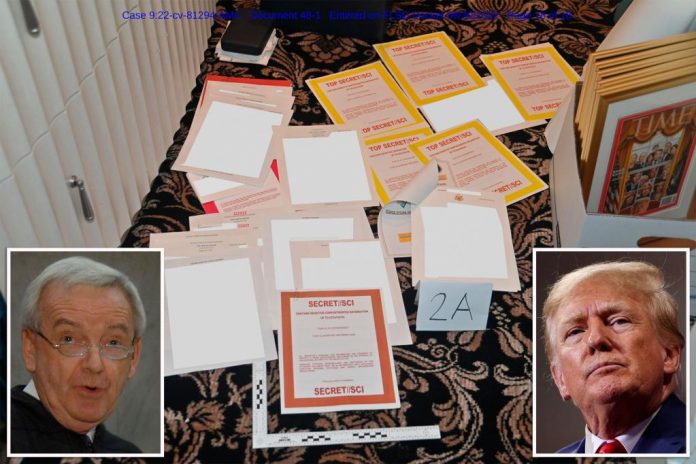 U.S. District Judge Aileen Cannon has granted Donald Trump's request for a Special-Master to review the documents obtained in a search warrant raid of Mar-a-Lago. Federal Judge Raymond Dearie was chosen. He was the first choice of Trump's attorneys and was also acceptable to the DOJ.
Judge Cannon also rejected the DOJ's plea to continue its investigation. Ruling that the government must halt its review and may not use seized materials for investigation until the special-master completes his review.
Trump is being investigated for allegedly taking classified documents with him when he left the White House. And it was determined a Special-Master will provide an independent review.
Judge Raymond Dearie is known as a fair judge 
 Judge Raymond Dearie, 78, has served as a federal judge in New York since 1986. He was serving as U.S. attorney for the Eastern District before being nominated by Republican President Ronald Reagan for the bench.
His district includes Brooklyn, Queens, Staten Island, and Long Island. It is arguably the busiest legal district in the US.