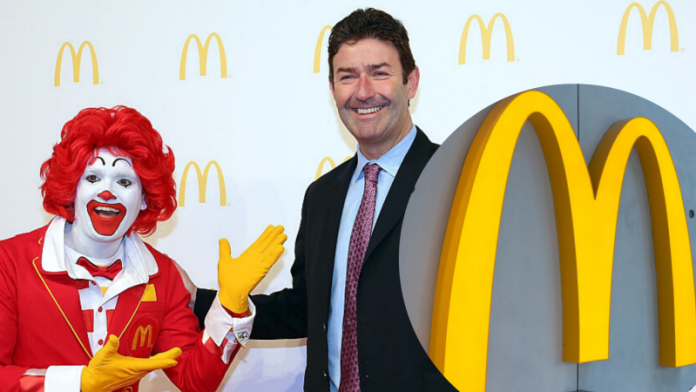 McDonald's is taking a closer look at David Fairhurst, who was head of Human Resources during the investigation of its former CEO, Steve Easterbrook. 
Fairhurst announced he was leaving McDonald's in November 2019, one day after Easterbrook was terminated from the mega fast-food franchise.
At the time, Fairhurst wrote on LinkedIn, "I have decided the time has come for me to move on to my next career challenge."
McDonald's said last week that Fairhurst was fired "with cause," and that it was unrelated to Easterbrook's termination. 
Fairhurst was fired after making female McDonald's employees feel "uncomfortable on numerous occasions at business events." According to notes from an internal meeting, lead by Heidi Capozzi, who joined McDonald's in April as the Global Chief People Officer to head up Human Resources worldwide. 
The company is now investigating whether Easterbrook covered up other executives' misconduct. And there are additional allegations into the Human Resource department from Easterbrook's time as CEO. 
The lawsuit: McDonald's v. Steven Easterbrook 
In August 2020, McDonald's filed suit to recover Easterbrooks' two-year severance package and stock options, estimated to be worth over $40 million.