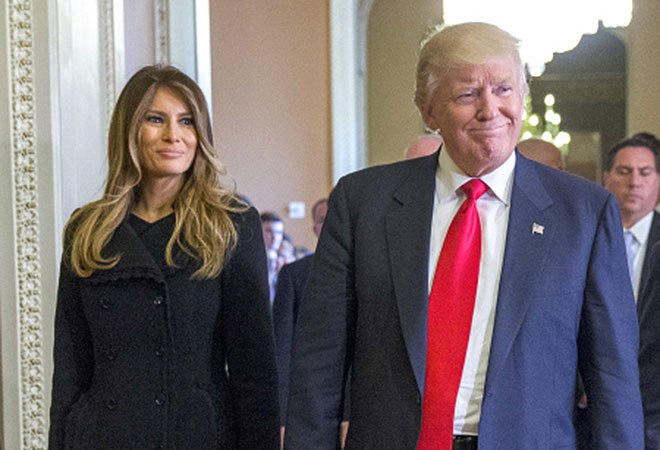 Melania Trump, First Lady of the United States, will remain in the hospital for the rest of the week, according to White House officials. The reason for her stay is to heal after removing a benign kidney tumor. According to White House official, this procedure was "long-planned".
Mrs. Trump's staff stated that the First Lady had an embolization procedure at Walter Reed National Military Medical Center on Monday morning. President Trump posted a tweet that he visited her on Monday and that the procedure was successful.
No Additional Details
The White House did not offer any details on the condition of Mrs. Trump. Vice President Mike Pence, however, said that this procedure was "long planned" at his opening speech at an event celebrating the independence of Israel. Pence also stated that Melania is already recovering.
Minority Leader Chuck Schumer, D-N.Y., said that he wishes a fast recovery for Melania.
The Explanation of the Procedure?
As a reminder, Melania Trump's most recent public appearance was at an event in the White House on Wednesday, where she and the President honored military spouses and mothers for Mother's Day.
Two urologists said that her condition is most likely an angiomyolipoma, which is a kind of kidney tumor that is not cancerous. The urologists don't have any personal knowledge of the condition of Mrs. Trump, but they said that it is the most likely explanation.
MedStar Georgetown University Hospital doctor Keith Kowalczyk said that this kind of tumor is not very common, but that it sometimes occurs in middle-aged women. He also said that if the tumor becomes large enough, it can cause problematic bleeding.
The Treatment
Lambros Stamatakis, Dr. from MedStar Washington Hospital Center, said that in order to stop the growth of the tumor, surgeons need to cut off its blood supply.
Kowalczyk said that doctors find these benign tumors most often when conducting medical scans for some other reason. Some people might experience pain or other symptoms, though, prompting the need for a scan. Embolization patients usually go home the very next day or even the same day.
Questions from the American People:
Why is the First Lady staying longer in the hospital than the procedure usually warrants?
Will her condition affect President Trump's job performance?