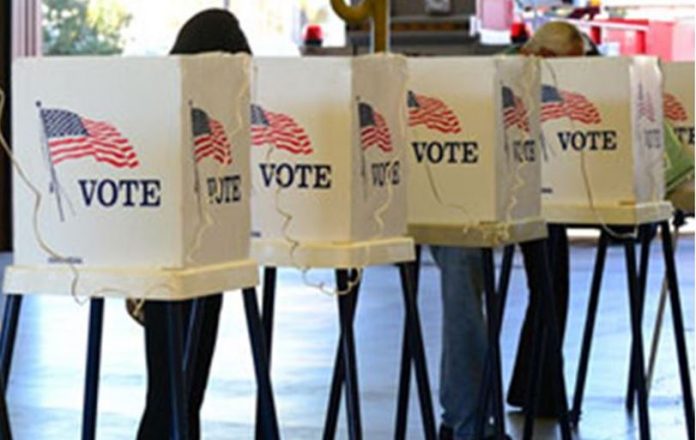 Pennsylvania will hold its primary election on Tuesday, May 15. The polls will be open from 7:00 AM to 8:00 PM.
First time voters will need to show proper identification to vote at a polling place. On February 19, the Pennsylvania Supreme Court issued a remedial congressional map for the upcoming election. The new map only changes the congressional districts but not the polling places. Voters who do not know or unsure about their congressional district, they must call their county election office to check their new district by residential address.
Pennsylvania has a closed primary. Therefore, only registered Democratic and Republican voters can elect their party nominees for the following positions:
Governor
Lt. Governor
U.S. Senator
Representatives in Congress
Representatives in the General Assembly
State party committee members
County party committee members
The battle for Governor and Lt. Governor
In the Democratic Party, Gov. Tom Wolf, who is running for a second term has no challenger.
On the other hand, Lt. Gov. Mike Stack, who is also seeking another term, is facing four challengers in the primary. His competitors include former Philadelphia Deputy Mayor Nina Ahmad; Chester County Commissioner Kathi Cozzone; Montgomery County activist Ray Sosa; and Braddock Mayor John Fetterman.
In the Republican Party, three candidates are seeking their party's nomination to challenge Gov. Wolf in the general election on November 6. They are State Senator Scott Wagner from York County; Paul Mango, a former health care systems consultant; and Laura Ellsworth, a commercial litigation attorney and former chairwoman of the Greater Pittsburgh Chamber of Commerce.
Four Lt. Governor, four Republicans are competing in the primary. They include Jeff Bartos, a real estate investor from Philadelphia; Diana Irey, a  Commissioner for Washington County; Kathleen Coder, a businesswoman and member of the Republican State Committee from Allegheny County; and Marguerite Luksik, a conservative activist from Cambria County.
Pres. Trump supports Rep. Barletta for the U.S. Senate
U.S. Senator Bob Casey is running for a third term. He has no Democratic  challenger in the primary. The senator has a substantial campaign fund to effectively communicate his message and encourage voters to re-elect him.
In the Republican primary for the U.S. Senate, U.S. Rep. Lou Barletta and State Rep. Jim Christiana are competing for their party's nomination. However, Barletta has an advantage over Christiana because President Donald Trump endorsed him.
Both GOP candidates are far behind Sen. Casey when it comes to campaign fund. So far, Barletta and Christiana raised $2.9 million and $0.3 million, respectively compared to Sen. Casey's $16 million.