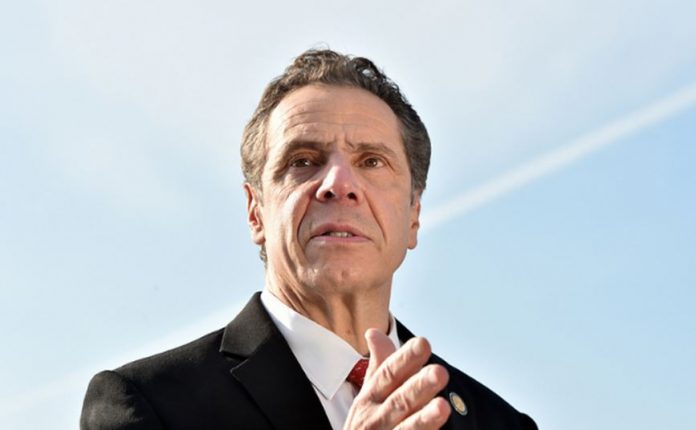 New York Governor Andrew Cuomo strengthened the state's efforts to help communities fight and thwart MS-13 gang in Long Island.
MS-13 is an international criminal organization that emerged in the United States during the 1980s.
On Monday, the governor announced $7.5 million in funding to reduce gang violence, deter the youth from gang life and support community organizations.
Earlier this year, Gov. Cuomo allocated $16 million in the FY 2018-18 state budget to combat MS-13. He also committed an additional $2.5 billion through the state's Gun Involved Violence Elimination Initiative and SNUG Programs.
To date, New York State already invested a total of $26 million to its anti-gang initiatives.
Breaking the cycle of gang violence in New York 
In a statement, Gov. Cuomo said, "With these investments, New York is sending a message loud and clear that gang activity has no place in our communities." The governor believes that a holistic approach is an effective way to prevent gang activities and protect neighborhoods Long Island.
In addition, the governor said providing opportunities at-risk youth will" break the cycle of gang violence once and for all."
The New York State Department of Labor is allocating $3 million to expand job training opportunities for the youth. It is requesting local organizations to submit proposals to help connect young men and women in Long Island to job training and career opportunities.
On the other hand, the New York State of Office of Children and Family Services is awarding $2.25 million to non-profit organizations (NGOs) in Long Island. The NGOs will be responsible for implementing the Community Credible Messengers Initiative over the next five years. The initiative supports young people who are re-entering the community after a juvenile justice placement.
Meanwhile, the Empire State After-School Program is awarding $2 million to not-for-profit community-based organizations and select school districts in Long Island that serve at-risk youth. The fund is expected to create 1,250 new after-school programs for kids in Nassau and Suffolk Counties.
An additional $250,000 will be availabe through the state's Summer Youth Program. The funding will support the creation of summer jobs for young people from low-income families.