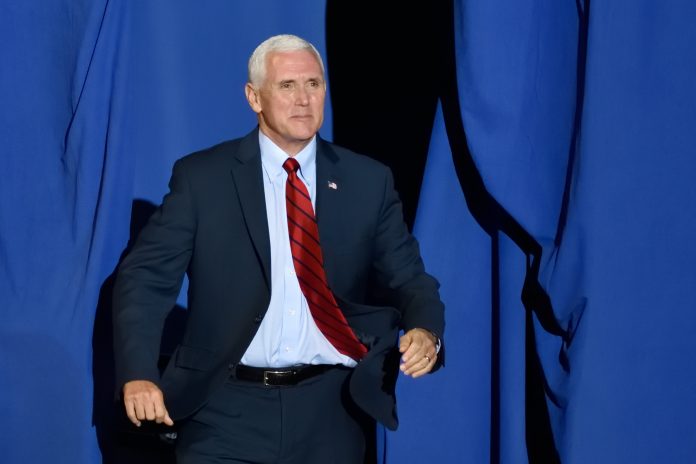 The former vice president has maintained an increasingly higher profile since departing from the White House in January. Mike Pence's participation in various conservative organizations comes as leftist leadership grips the nation.
Recently, former Vice President Pence rebuked Biden's speech earlier this week at the White House. In this speech, Biden ripped into Republican governors and Americans who have yet to get the COVID jab.
Biden also declared that he's ordering the Labor Department to mandate private businesses to implement either the COVID vaccine as an employment condition or COVID testing on a weekly basis. Like other Republicans, Pence called out Biden for government overreach, declaring this was unlike anything he's ever witnessed.
However, as it turns out, Pence is also doing his part to keep the conservative movement alive. This week, the former vice president kicked off a new podcast called American Freedom.
The 'American Freedom' podcast
Pence's podcast called American Freedom centers around the promotion of traditional conservative values. American Freedom furthermore comes as a form of pushback against the radical leftist ideology presently throttling the nation.
In partnership with the former vice president on this podcast is Young America's Foundation, a conservative group. Pence's partnership with this body comes in addition to a different partnership with Heritage Foundation, another conservative organization.
The very first episode of American Freedom centers around 9/11 and the impacts that the attacks had on the country. Pence converses with Young America's Foundation members along with students whose fathers passed away, due to 9/11 attacks.
Ultimately, the former vice president is hopeful that the American Freedom podcast will help him connect with younger Americans. Likewise, Pence will be traveling the United States to speak at various college campuses; this, too, will happen in partnership with Young America's Foundation.
20 years later
Today marks the 20th anniversary of the 9/11 attacks. Many Americans have compared the national unity that followed these attacks against the current division facing the country now. Ultimately, there are Americans who would like to see our nation return to unity and togetherness with one another.
The very first episode of the American Freedom podcast is available for listeners to tune in.