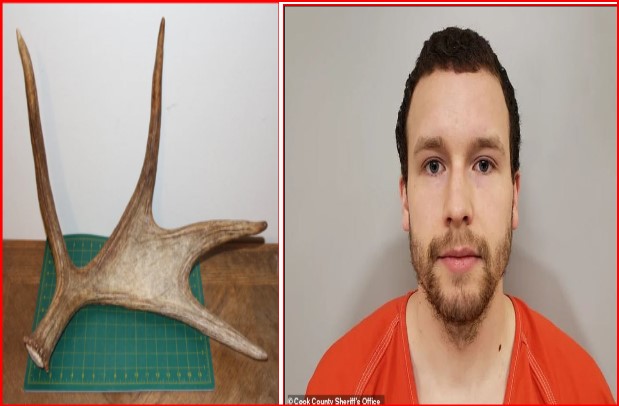 On March 8th, 2023, Levi Axtell, Grand Marais, Minnesota walked into a police station "covered in blood."  He proceeded to confess to beating a man repeatedly with a shovel and "finishing him off" with a moose antler.
The 27-year-old man was taken into custody and arraigned on second-degree murder charges in the death of 77-year-old Lawrence V. Scully.
Scully had a history, as an abuser according to Cook County court documents. He was a convicted sex offender who molested a 6-year-old girl in 1979. 
At the time he was convicted, he was 33 years old. He entered a guilty plea. And was sentenced to up to five years in prison. 
He remained in prison until December 31, 1981. At that time, he petitioned for post-conviction relief. A document from the 1981 hearing declared that the state had not proven that Scully would present a continuing danger to the public.
Axtell claimed that he killed Scully because he believed he was stalking his toddler daughter at her daycare.
Axtell and other community members had long been suspicious of Scully parking his vehicle at parks, schools, and daycares. He seemed to gravitate to areas where children were present.