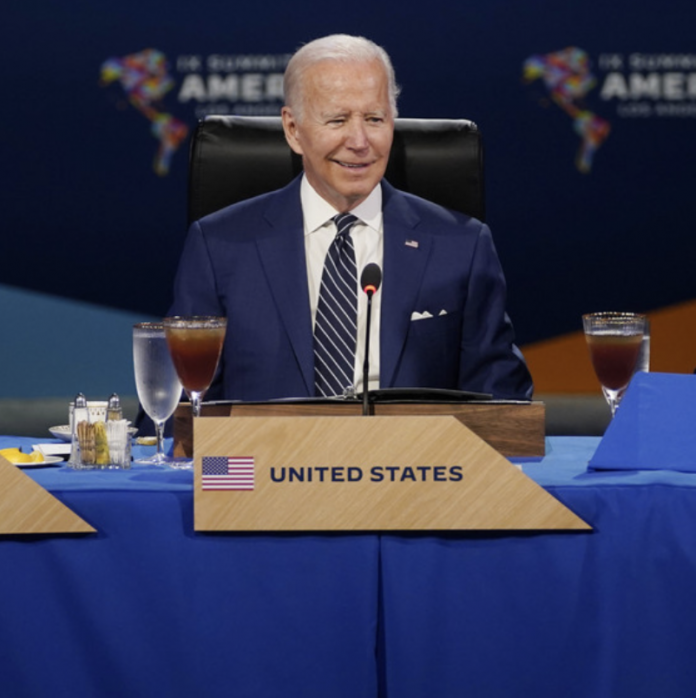 Joe Biden's presidency has not been going well for much of anyone. That includes Biden himself.
The president ran on a platform of building the country back better than it was before. Under Biden's watch, America's economy has been ripped to shreds; meanwhile, crime rates continue to surge, along with other real problems.
Because of these issues, the president's approval ratings have seriously tanked. Ironically, Biden could fix this by adjusting his policies; however, he's chosen against doing this.
Given the negative consequences that crime, inflation, supply shortages, and more are having on Americans, it's no shock that most likely voters in this country do not approve of the current president.
The latest poll on Biden's job performance
Rasmussen Reports released a new survey on Friday, tracking the recent approval ratings of the president. It's not looking good for Biden whatsoever.
59% of likely voters in the United States confirmed their disapproval of the president's job performance to the pollster. Only 39% told Rasmussen Reports they presently approve of the job Biden is doing in office.
The numbers get even more staggering when tracking strong disapproval for Biden vs. strong approval. 50% confirmed their strong disapproval of Biden; yet, just 17% stated they strongly approve of how the president is carrying out his job.
The worst is yet to come?
Recently, Biden went on The Jimmy Kimmel Show in order to salvage his dismal approval ratings. However, the president repeatedly rejects the very policy changes that would improve both his poll numbers and the lives of everyday Americans.
Owing to this reality, Biden's poll numbers remain highly likely to continue sinking. After all, the United States appears on the brink of an economic recession.
Meanwhile, crime is on the rise. Just a few days ago, the Austin Police Department warned of "jugging" robberies happening when people leave ATMs and are ambushed for their cash.
This is occurring in Austin, Texas and many other cities across the country.
Biden's poll numbers and all the issues facing America on this watch are prime reasons why Democrats remain projected to face serious defeats in the November midterm elections.