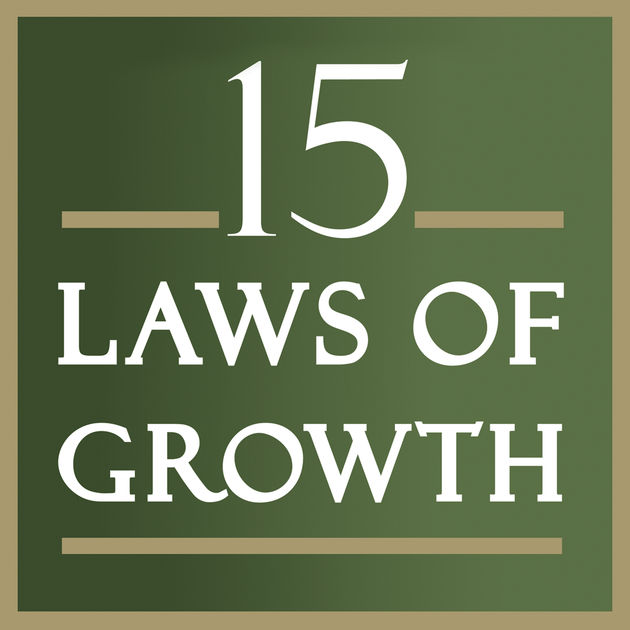 The first time the word leadership was used is believed to be in 1765.   Since then leadership concepts have gone through periodic changes and many definitions.   However, the definition of leadership that resonates with me is that leadership is influence, nothing more and nothing less as espoused by Dr. John Maxwell.  When you think about it, this definition entails all others in that to fulfill all others to the maximum potential, influence is required.  Influence is that ability to get others to do what you want them to do without payment or any other benefit.  It is the positive currency that you have as a leader that you acquire when you have shown you care for those you lead, that you will help them and that they will be better off for having followed you.
I learned leadership by experience initially which can be costly, painful and random.   Sometimes I think about the lost legacy while I was wandering in the land of hit and miss leadership ability.    If I had considered leadership as a contingency plan I would have moved aggressively in this area.  I had contingency plans for computer disruption, if someone didn't show up for work or if we had a crisis in the office, but I did not have one for if the rainmaker was not present.   If I had invested time in systematic leadership development that would have helped me considerably in being a better leader and developing leaders so that there would not be a lull in the business regardless of why I was out or for how long.
If you spend one hour a day in the study of leadership it will enable you to successfully develop and run your business or corporation while adding tremendous value to the employees/team members and those you serve with your products or services.   However, that leadership should lead you to develop a comprehensive contingency and succession plan before it is too late to do so and you lose the legacy of your business.  I did not have a succession plan in my first business and I am shocked to find that most businesses don't have succession plans for their company, departments or divisions and others don't have contingency or succession plans.
Your company, division or department is never too small to have a succession and contingency plan.   Succession and contingency plans make the difference between a successful business, division or department being able to continue successfully, ending in a successful sale or ending without a legacy.    Do not wait for the hard knocks before you develop succession and contingency plans because you may lose some or all of what you have worked for in the process.   If you develop well thought out succession and contingency plans they will enable you to reach your full potential and protect those you love and serve.
James Allen states that people are willing to improve their circumstances but not willing to change themselves.   I think a lot of times it is not a willful unwillingness.  I just think that perhaps some of us do not prioritize leadership development at its appropriate level of importance.  In my case, it was not on the radar although I had natural leadership abilities to some extent.
The questions that I could not answer in the affirmative in my first business was what am I doing to develop myself and what am I doing to develop others?   Wow!  If I had just asked those two questions early on in my leadership it could have made a tremendous difference not only in my life but in the lives of my team members.    What about you?  Are you intentionally growing your leadership?     Are there others who depend on you doing so?
James Allen also stated that the greatest gap in the world is between knowing and doing.     Someone said that we cannot become what we need by remaining what we are!  The more seriously we consider our leadership growth the closer we will become the leader that will make a significant difference in our lives and the lives of others.    How do we bridge this gap?  To borrow a phrase from Nike, just do it!  Let's just make the decision to do what is necessary to improve our leadership abilities by doing something daily.   Schedule an hour a day to read, study and apply what you learn in leadership.
Maximize what you are doing by participating in seminars, mastermind groups, lunch and learns and speaking events where leadership is discussed as well as developing mastermind alliances with peers.  What resonates with you from those sessions must be applied to make them a part of your leadership skill set as soon as possible.  It might mean mentioning them or having training sessions on a book or topic with your team as well as used in your decision-making process at the earliest opportunity. However, this leadership training must lead to the understanding of the necessity for and the development of succession and contingency plans.
There is a difference between deciding and doing.  If you have decided to improve your leadership ability that is a great start.  However, you must start.  John Maxwell gives an example of his father's favorite riddle and it went like this:  Five frogs are sitting on a log.  Four decide to jump off.  How many are left?  Most of us respond instinctively, one.   However, there are five because deciding without doing means that no action was taken at all.  Decide and do today to make or continue your leadership development as a priority on your calendar.
Keith Harrell, a dynamic motivational speaker who was a friend who I cared for and miss dearly, said that "attitude is everything".  Our attitude about leadership development is important.  Our sense of its importance in our lives, our families and in those we serve as a leader is vital for us to reach our potential and have the optimal level of influence to make a significant difference by adding value to others.  So, what is our attitude about leadership?  Do we see it as a fad or something to do for a season or do we see it as a lifelong pursuit?  Do we see it as an option or a necessity?  Our attitude about the value of leadership will determine how persistent we are in its pursuit.