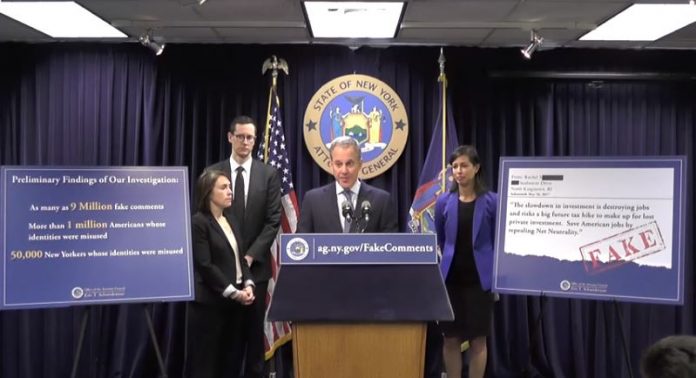 The Inspector General of the Federal Communications Commission (FCC) is now willing to help the New York Attorney General's Office in its investigation into fake comments regarding net neutrality.
Last month, the New York AG Eric Schneiderman said the FCC does not want to assist its office. The Commission refused its multiple requests for crucial evidence in its possession regarding the fake comments.
On Monday, the FCC IG changed its course of action after pressure and indicated its intention to help Schneiderman's office. The New York AG is investigating one million fake comments submitted during the net neutral comment process.
Schneiderman and FCC Commissioner Jessica Rosenworcell are requesting the Commission to fully cooperate with the investigation. They are also calling on the FCC to suspend its vote on net neutrality scheduled on December 14.
FCC net neutrality comment process was deeply corrupted
In a statement, Schneiderman said the FCC's net neutrality comment process was "deeply corrupted" based on his office's investigation.