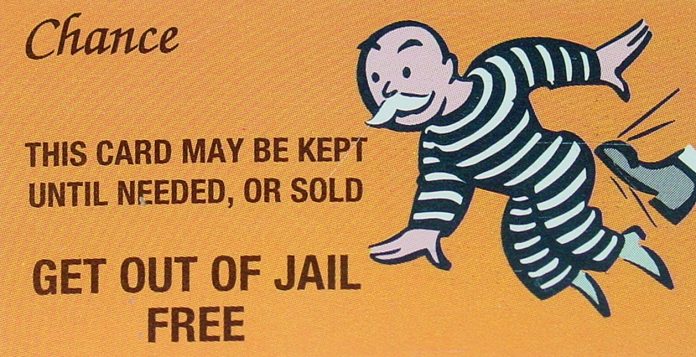 Last month Chesa Boudin, known for soft-on-crime policies was voted out as the San Francisco DA. Brooke Jenkins has been appointed as interim district attorney by Mayor London Breed.
Boudin was booted from office through a massive recall effort. His critics blame the former DA's approach for San Francisco's rising crime rate. The city has become mired in burglaries, auto smash-and-grabs as well as more violent crime. Sadly over 1000 addicts a year die on the streets of this city. And drugs are everywhere.
Soft-on-crime meet law-and-order
 Brooke Jenkins has been appointed as interim district attorney by Mayor London Breed.
In 2021, Jenkins served as an assistant district attorney in San Francisco for over seven years.
She quit in protest of the policies. And became the progressive face of the recall effort that took down Boudin.
Jenkins, a woman of color, claimed that Boudin was refusing to follow the law. And was "coddling career criminals, failing victims, and mismanaging the DA's office."
 In a dramatic move, a week after being sworn in Brooke Jenkins fired 15 people that had been hired by her predecessor.
Jenkins is known as a more mainstream law-and-order-type prosecutor. She has suggested bringing back cash bail and restoring the chance to charge under-18 perpetrators as adults. And she wants to return to sentence enhancements for gang-related crimes.
The San Francisco Police Officers Association said Jenkins is "a qualified, competent, and compassionate prosecutor who will allow San Francisco to turn the page from the previous criminal defense attorney masquerading as the DA."
Jenkins in a New York Times interview claims that "No longer can we accept open-air drug markets as simply being a part of big-city life and life in San Francisco. We need to have accountability for those who choose to continuously sell extremely dangerous and deadly drugs like fentanyl."
Mayor supports new DA
The mayor's office is said to be providing transitional support to Jenkins. A statement from the mayor's office claimed, "It's important to note that the new district attorney is an experienced prosecutor, unlike previous occupants of the office, and has worked to try cases in the San Francisco District Attorney's Office, including on hate crimes, sexual assault, and homicide." 
The mood has shifted away from defunding the police to a more "tough-on-crime" posture.
There are still more liberal critics who hope Jenkins fails at her high-profile job. But it has become clear that Boudin's soft-on-crime ideas failed in San Francisco. There won't be so many get-out of jail free chances. And the new DA won't be allowing violent criminals to prey on citizens of the city.