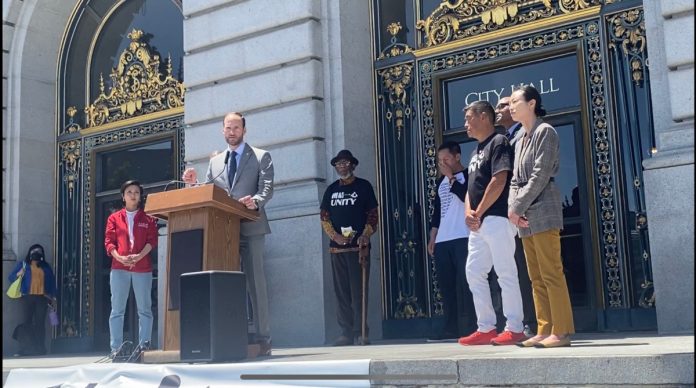 San Francisco voted this week to recall District Attorney Chesa Boudin. 
DA Boudin is one of the most soft-on-crime prosecutors in the country. And he spent the first part of his career as a deputy public defender. His critics say he is far too lenient on repeat offenders. And believe he is not concerned with public safety.
He won the 2019 election with only 35 percent of first-choice votes. Over 64 percent of voters chose one of the three other candidates who were former prosecutors and ran on stronger enforcement. 
Since being elected the DA has had a contentious relationship with the city's police. And there has been an unprecedented spike in crime.
The city has experienced a rapidly rising crime rate. Burglaries and auto smash-and-grabs are increasing. 1000 addicts a year die on the streets of the city.
His views may have been formed over 40 years ago. His parents were part of the subversive Weatherman group. And were convicted of the first-degree murder of two police officers during the robbery of a Brinks truck.  
Chesa Boudin recall
The group Safer SF Without Boudin was able to compile tens of thousands of signatures to get the recall on the ballot.