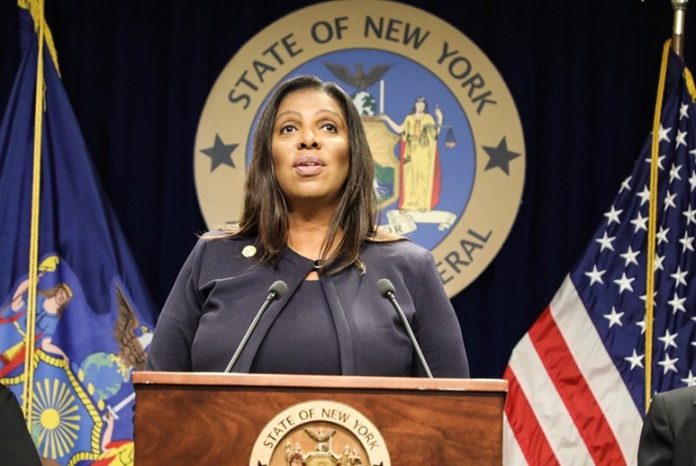 New York Attorney General Letitia James filed a lawsuit to dissolve the National Rifle Association (NRA), the largest and most influential gun rights organization in the United States.
Attorney General James' action comes after her office conducted an 18-month investigation that uncovered evidence that the NRA, under the direction of its top executives, engaged in widespread violations of New York laws including those governing the organization's charitable status.
In the lawsuit, Attorney General James claimed that the NRA's senior executives instituted an illegal, fraudulent, and oppressive culture of self-dealing, mismanagement, and negligent oversight at the organization.
The New York Attorney General specifically named NRA's Executive Vice President Wayne LaPierre, former Treasurer and Chief Financial Officer (CFO) Wilson "Woody" Phillips, former Chief of Staff and Executive Director of General Operations Joshua Powell, and Corporate Secretary and General Counsel John Frazer as culprits in the case.
James says the NRA is "fraught with fraud and abuse"
LaPierre, Phillips, Powell, and Frazer allegedly failed to fulfill their fiduciary duty to the NRA and used millions of dollars from the NRA's reserves for their own personal benefits. They also allegedly awarded contracts to family members, friends, and former employees to maintain loyalty. Their financial misconduct allegedly contributed to more than $64 million in losses for the organization in just three years, according to the complaint.