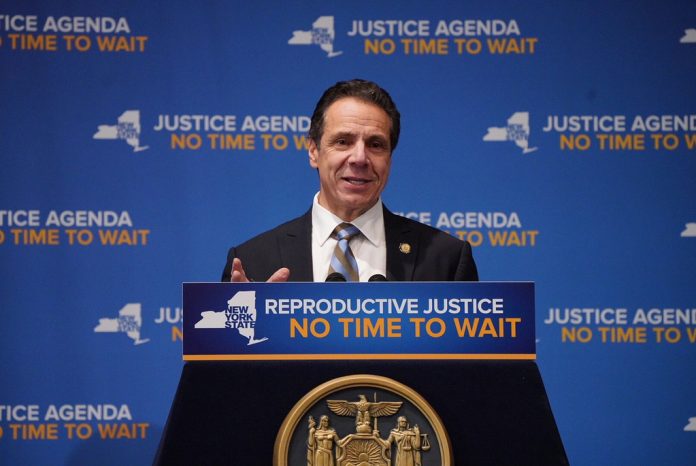 New York Governor Andrew Cuomo and the State Legislature vowed to approve the Reproductive Health Act (RHA) within the first 30 days of the legislative session.
The governor together with New York Senate Majority Leader Andrea Stewart-Cousins, and other state officials made the promise on Monday.
Former U.S. Secretary of State Hillary Clinton also joined the governor in encouraging the legislature to immediately pass the RHA.
Trump administration's "extreme conservative agenda" threatens women's rights
In a statement, Cuomo emphasized that a woman has a fundamental right to make decision regarding her personal health. However, Washington "continues to threaten" women's freedoms with its "extreme conservative agenda."
"New York will not stand for a federal government that presumes to know what is best for women across this country," said Cuomo.
Additionally, the governor emphasized that his administration will fight to ensure the immediate passage of the RHA to protect women's right to all reproductive health care options.
On the other hand, Stewart-Cousins noted that Senate Democrats gained the largest majority in a century. They promised to pass legislation to expand and protect New Yorkers' rights.
According to her, President Donald Trump and the federal government are threatening women's rights. She believes that the RHA is "essential."
Meanwhile, Assembly Speaker Carl Heastie said, "Year after year, the Assembly Majority has fought for the reproductive rights of women by passing the Reproductive Health Act, the Comprehensive Contraceptive Coverage Act and the Boss Bill. We know that when women are in control of their family planning decisions, outcomes improve for everyone. I am proud to lead a body that is fearless in its pursuit of putting families first."
Cuomo promised to codify Roe v. Wade into New York State law
During the event, Cuomo also promised to codify the Supreme Court's decision on Roe v. Wade into New York State law.
He will also advance legislation supporting the Comprehensive Contraceptive Coverage Act to codify the requirements under the Affordable Care Act (ACA). Under the federal healthcare law, employers are required to include contraceptive coverage for women in their health insurance plans.
Furthermore, Cuomo pledge to delay the passage of the budget until the legislature approves the Reproductive Health Act and Comprehensive Contraceptive Coverage Act.