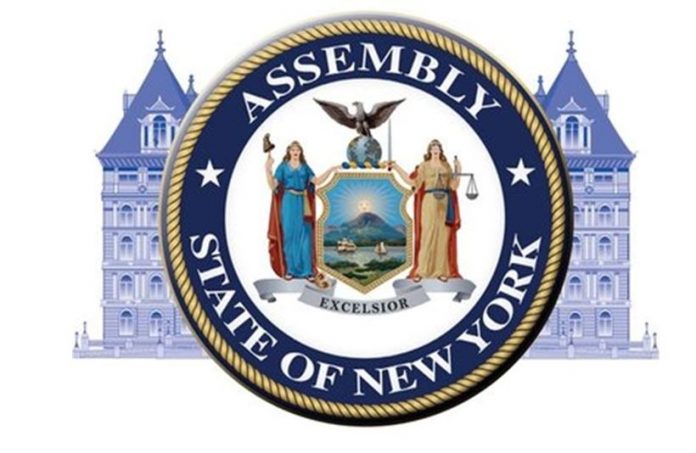 New York State lawmakers want to protect rent regulated tenants from crooked landlords who will seek to force then out of their homes.
Earlier this week, the Assembly passed A.6188, the Tenant Protection Act of 2019 that will amend the state's Penal Law related to harassment of rent regulated tenants. Assembly Cdes Committee Chairman Joseph Lentol is the author of the legislation.
The legislation will enhance protection for unregulated tenants from the egregious misconduct of unscrupulous lands. It will expand the definition of class E felony offense of a rent regulated tenant. It will also create a misdemeanor harassment offense, eliminating the need for a tenant to prove physical injury.
The  lack of affordable housing in many parts of New York is driving market forces to reward crooked landlords who are willing to do everything to force tenants vacate their regulated homes.
Some landlords creates or maintains a condition that endangers or interferes with the comfort and tranquility of a tenant. As a result, a tenant may not have a choice but to  move out of their homes because of the harassment.
New York's existing law is now ineffective to protect tenants from harassment
Under the current law, a prosecutor must prove that an offending landlord is intentionally forcing a tenant out of their homes. Additionally, the prosecutor must also prove that a tenant sustained physical injury due to a landlord's intentional actions.
The Assembly noted that the existing penal Law has become ineffective to protect tenants from reprehensible conducts.
In a statement, Assembly Speaker Carl Heastie, said, "No New Yorker should have to endure harassment by their landlord in their own home.The Assembly Majority is committed to protecting the rights of tenants, and ensuring that hard working New Yorkers are not subjected to impaired living conditions at the hands of their landlords seeking to force them out."
On the other hand, Lentol said, "It's time for the state to strengthen the law against landlords who purposely impose vile and offensive living conditions on tenants for the sole purpose of forcing people to leave their rent regulated apartments."
In addition, Lentol said, My bill will help crack down on tactics that often involve the demolition or outright destruction of living space that unnecessarily puts at risk the health and well-being of tenants who want to remain in an apartment that they can afford."