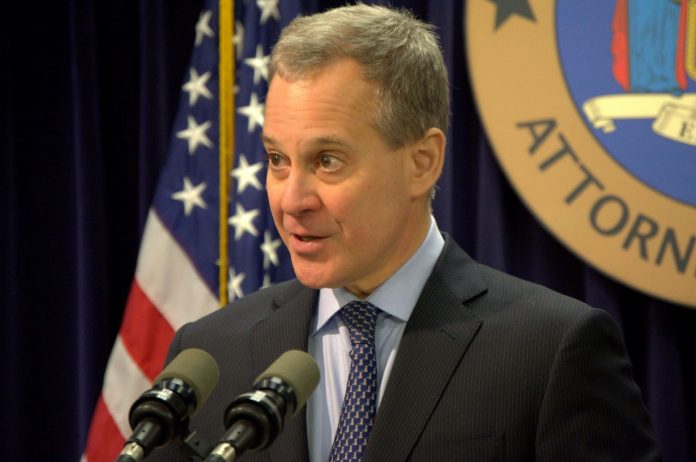 New York state lawmakers introduced legislation that would allow Attorney General Eric Schneiderman and other prosecutors file criminal charges against people who received a presidential pardon.
On Wednesday, AG Schneiderman requested state lawmakers to close a loophole in New York's Double Jeopardy law. He wants to make sure no person who violated the state's criminal law will escape justice even with a presidential pardon.
The attorney general made the request after reports indicated that President Donald Trump "may be considering issuing pardons that may impede criminal investigations."
In response to the AG Schneiderman's request, State Sen. Todd Kaminsky and Assemblyman Joseph Lentol, chairman of the Assembly Codes Committee, proposed the necessary amendment to the state's Double Jeopardy law.
The loophole in New York's existing Double Jeopardy law allows a president to exceed his constitutional authority by pardoning a person who committed both state and federal crimes.
In other words, a person facing state criminal charges could escape justice if pardoned by the President.
Loophole in New York Double Jeopardy law is a recipe for trouble
In a statement on Friday, AG Schneiderman expressed full support for the Sen. Kaminsky and Assemblyman Lentol's legislation. He also noted that in recent years state lawmakers amended the Double Jeopardy law 12 times to close other loopholes.