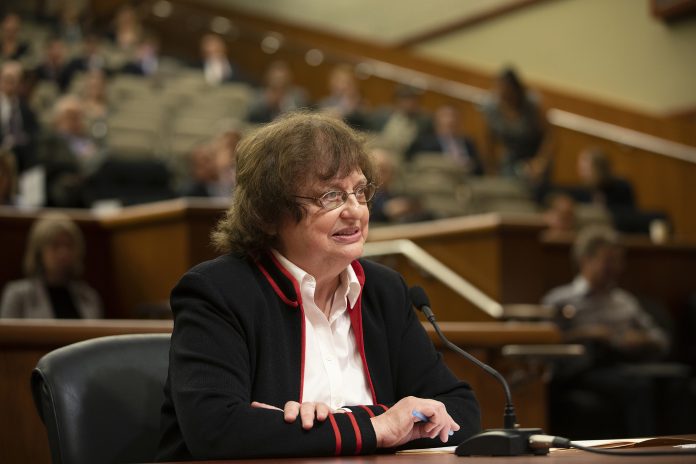 The New York State legislature appointed Barbara Underwood as Attorney General (AG) on Tuesday. Underwood became the first woman to serve as New York AG.
She is replacing former AG Eric Schneiderman, who resigned from his position on May 8 after four women accused him of physical abuse. At the time, Underwood was the state's solicitor general and moved up as Acting AG following Schneiderman's resignation.
Under the state law, the legislature is required to vote on the replacement of the AG once the position becomes vacant. A majority (190 out of the 213) state lawmakers voted for Underwood during a joint session of the Assembly and Senate on Tuesday.
A dedicated public servant with a brilliant legal mind
In a statement, Assembly Speaker Carl Heastie described Underwood as a "dedicated public servant." Heastie noted that she spent her life serving the people of New York and the country.
On the other hand, Gov. Andrew Cuomo is pleased with Underwood's appointment. The governor said, "I commend the Legislature for its sound and prudent decision… She is a brilliant legal mind and an extraordinarily qualified attorney who has argued 20 cases before the Supreme Court."
In addition. Gov. Cuomo is confident that Underwood will "provide a strong leadership and important continuity" in the AG's office.
Meanwhile, Underwood thanked the legislature and promised to serve the people of New York with honesty, integrity and all the skills she acquired for decades in public service.
"I've served in many roles in government throughout my career. But I believe this job – at this moment in history – is the most important job I have ever had. I look forward to continuing to lead our office's work to bring justice to all New Yorkers, without fear or favor," she said in a statement.
Underwood is the 66th Attorney General of the State of New York. She will oversee over 700 lawyers and around 1,000 investigators, analysts, support staff and other professionals at the AG's office.