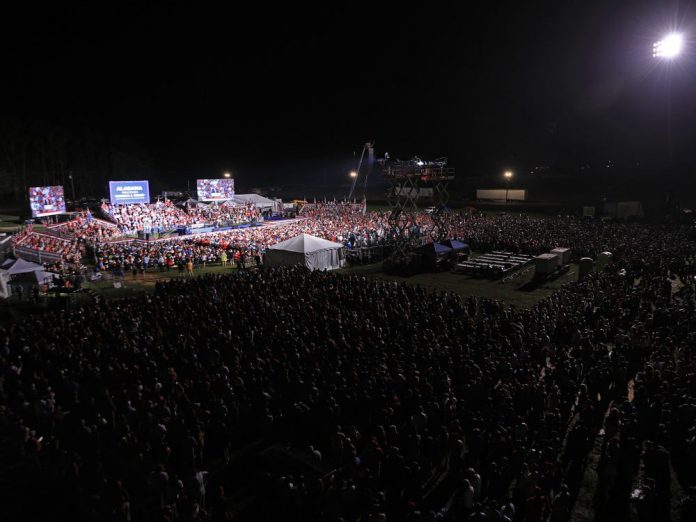 Newsmax TV scored unprecedented ratings wins this weekend. They gave full coverage of former President Donald Trump's Save America rally in Alabama. And won in all the categories of Nielson viewing ratings.
According to Nielsen data, the Saturday Newsmax coverage including the pre-rally events reached more than 3.3 million total viewers. But Trump's speech garnered 1.7 million viewers per minute, setting a new record.
Newsmax estimates that around 2 million live-streamed the network through streaming devices. And that yields an expanded audience of over 5 million viewers.
Trump and the media
Despite the fact that Trump has been shut down by most media (Fox didn't carry the Alabama rally) he still draws huge crowds. Newsmax's Saturday night programming is proof positive that he can draw crowds both at rallies and online. 
The Trump event was carried live from York Farms in Cullman.  And culminated with a classic Trump speech.
Newsmax doubled its viewing audience compared to Trump's July rally in Phoenix which netted 1.4 million. And the ratings continue to grow from his rallies in Florida, and Ohio held earlier this summer.