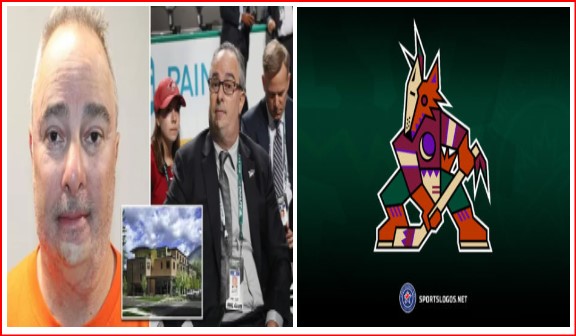 Andrew Barroway, a minority owner of the National Hockey League's (NHL) Arizona Coyotes, was arrested on March 23, 2023. He faces assault charges after a physical altercation with his wife at a Colorado hotel.
Barroway, 57, of Scottsdale, Arizona was staying with his wife at the Limelight Aspen in the downtown area. And it is alleged he strangled her during an argument. 
The hotel staff alerted the authorities, and Barroway spent Thursday night in jail before posting bond.
Barroway, who is a hedge fund manager, is currently a minority owner of the Coyotes. He held majority ownership of the team from December 2014 to July 2019.
Following the incident, the Coyotes suspended Barroway from his position as a minority owner.
Arizona Coyotes owner's wife gets order of protection 
According to the affidavit obtained by Aspen Daily News, Barroway's wife had bruising on her ankles, knees, and blood on her hands. She reportedly told the authorities, "I don't want to ruin my prenup with him, so I didn't want to say anything bad about him." And she says she wants no contact with him.