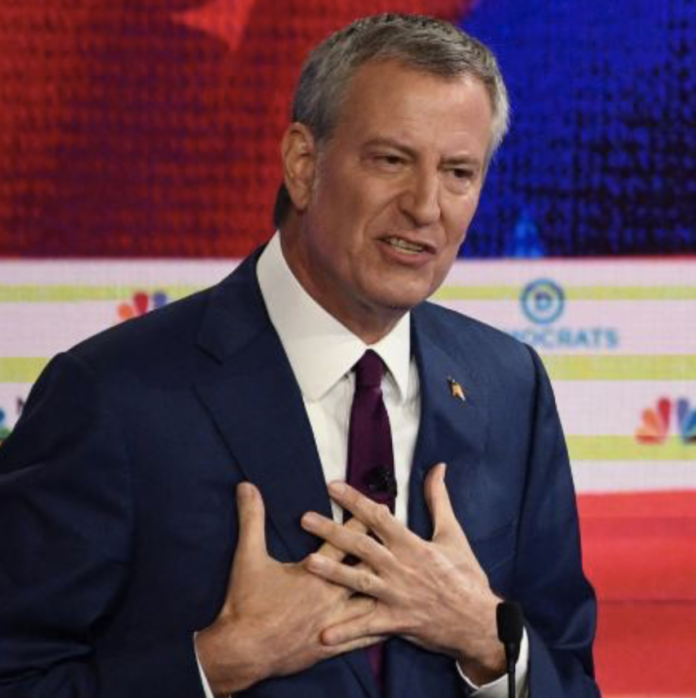 New York City Mayor Bill de Blasio is demanding that authorities conduct a full investigation into the death of Jeffrey Epstein.
On Saturday, the disgraced billionaire was found dead from an apparent suicide in his cell at the Metropolitan Correctional Center (MCC) in Manhattan, New York.
"I'm not a conspiracy theorist, but something's way too convenient here and we need to get down to the bottom of what happened, said de Blasio as quoted by the Des Moines Register.
De Blasio made his comment at the Iowa State Fair, where he joined his fellow Democrats running for president.
Some people raised questions regarding Epstein's death because he should have been under constant monitoring after an apparent attempt to commit suicide last month. Others floated conspiracy theories since Epstein was politically well-connected.
"Because we're talking about many, many people — likely dozens or more who were involved. His death should not mean that that investigation is dropped," added de Blasio.
The Federal Bureau of Investigation (FBI) and the Inspector General of the Department of Justice (DOJ) are investigating the circumstances of Eptein's death, according to U.S. Attorney General William Bar.
On Saturday, Barr said, "Mr. Epstein's death raises serious questions that must be answered."
Democratic lawmakers also want inquiry into Epstein death, previous plea deal
Several Democratic lawmakers also called for investigations into the death of the disgraced billionaire.
Rep. Jared Huffman of California tweeted, "The conspiracy theories write themselves. Whether this was allowed or made to happen, it stinks.  Must be serious independent investigation w/public disclosure of facts would've come out in Epstein trial. Trump DOJ cannot be trusted to take it from here."
On the other hand, Rep. Lois Frankel of Florida tweeted, "The death of Jeffrey Epstein does not end the need for justice for his victims or the right of the public to know why a prolific child molester got a slap on the wrist instead of a long prison sentence."
Last month, the U.S. Attorney's Office for the Southern District of New York indicted Epstein for allegedly sex trafficking of minors.
In 2007, Epstein struck a non-prosecution agreement when he pleaded guilty to similar crimes in Florida. He served a 13-month sentence, which he partly completed through work release. The deal was approved by then- U.S. Attorney for Miami, Alex Acosta, who resigned as Secretary of the U.S. Department of Labor (DOL) last month amid criticism over his previous handling of Epstein's case.