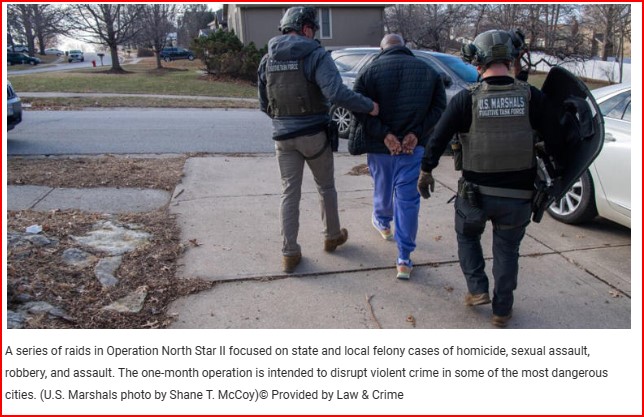 Operation North Star II (ONS II) targeted high-crime areas where murders and violent crimes have been spiking. 833 fugitives were arrested in a series of crackdowns last month. The operation to get violent criminals off the street took place across 10 cities in the U.S. and Puerto Rico.
Interagency law enforcement operations, such as ONS II, have developed from regional and district task forces. The Marshals Service, in particular, offers its resources and expertise to aid local, state, and federal agencies.
A press release from the Department of Justice on Monday announced that the U.S. Marshals Service had ended the current activity on ONS II.
"This 30-day initiative resulted in the arrest of 833 fugitives, violent criminals, sex offenders, and self-identified gang members in Albuquerque, New Mexico; Buffalo, New York; Cleveland and Columbus, Ohio; Detroit, Michigan; Jackson, Mississippi; Kansas City, Missouri; Milwaukee, Wisconsin; Oakland, California; and Puerto Rico."
"ONS II focused on fugitives wanted for the most serious, violent, and harmful offenses including homicide, forcible sexual assault, robbery, or aggravated assault. ONS II investigators prioritized their efforts to include individuals using firearms in their crimes, or who exhibited risk factors associated with violence."