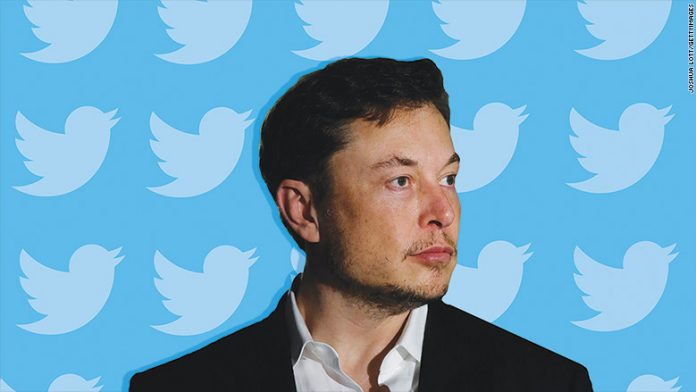 Shares of Twitter soared by more than 25% in pre-market trading on news that Elon Musk took a 9.2% passive stake in the social media platform.
 On March 26th Musk was tweeting out a poll questioning if Twitter "adhered" to free speech principles. And hinting he might create a new platform of his own.
 But Musk had already bought into Twitter.  According to the 13G SEC filing, Musk purchased on March 14, 2022.
Elon Musk and the SEC feud
Tech giants like Twitter, Facebook, Google, and Amazon have been accused by conservatives and free speech advocates of banning users with unpopular views.
Elon Musk has 80.2 million Twitter followers, and the SEC believes they should have control of what he tweets.
They are definitely investigating Musk's right-to-tweet. And insist they have the legal authority to subpoena Tesla and Elon Musk about all his tweets. 
As the CEO of Tesla and SpaceX, Musk has gotten in trouble for Tweeting.
Last month, the Securities and Exchange Commission (SEC) filed papers in Manhattan federal court that noted the Tesla CEO was bound by a 2018 agreement. He was supposed to get permission, in advance, if he wished to post certain tweets.
Tesla said that this past November, the SEC sought "information on our governance processes around compliance" with a September 2018 settlement between the company and the regulatory agency.
The subpoena was issued 10 days after Musk triggered a stock sell-off when he asked his Twitter followers if he should sell 10% of his stake in Tesla.
Tesla's stock price dipped by 16% over two days following his tweet.
The SEC forced Musk to step down as chairman and to appoint independent members to the company's board of directors to censor his tweets. The SEC said Musk had to "establish a new committee of independent directors and put in place additional controls and procedures to oversee [his] communications."
He also agreed to pay $20 million while Tesla kicked in another $20 million in fines. The SEC said Musk agreed to "establish a new committee of independent directors and put in place additional controls and procedures to oversee [his] communications."
Musk attorney Alex Spiro claimed that the SEC has used the court agreement "to trample on Mr. Musk's First Amendment rights and to impose prior restraints on his speech."
Elon Musk Twitter deal: investor activist  
Then-Twitter CEO Jack Dorsey said last year that his company erred when it censored a New York Post article about Hunter Biden's laptop in the weeks leading up to the presidential election.
Because of Twitter's share structure, Musk's 9.2% stake will give him more influence if he had put the money into Facebook or Google. 
Facebook/Meta founder Mark Zuckerberg holds a dual-class type share stake in his company. This special provision effectively allows him to override any Meta investors' objections or Board objections. And he maintains ultimate control to do whatever he wants.
Twitter has a single share type. This means shares held by founder Jack Dorsey have equal voting power to shares held by Musk. 
In 2021, Twitter investors used this power to get Dorsey to step down as CEO.
The move came after a heated activist campaign from shareholder Elliott Management which only held 4% of Twitter shares at the time of the power move. This is less than half of Musk's current stake. 
Musk's investment in Twitter may just be to grow his portfolio. Or he may have decided to become an activist investor championing free speech.
Truth Social glitches
Former President Donald Trump, who was kicked off the social media platforms, has launched his own network, Truth Social. The platform bills itself as a conservative-friendly alternative to Twitter. And promises not to censor its users.
The beta version held the number-one spot on Apple's free apps chart in February when it became available for download. And it debuted with a healthy share price. 
So far Trump has only one post on the site.  And there are still technical glitches. The site also has a huge waiting list to join. Add that to changes of leadership at the top and an eroding share price. 
So, it looks like Truth Social is having delays and difficulties with the app's rollout.