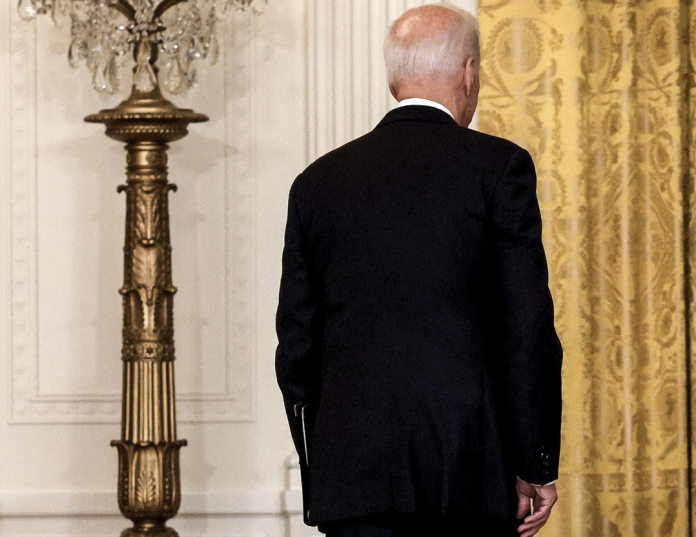 The president of the United States is not well. He is not fit to serve in the Oval Office or make decisions that will impact the nation.
After less than nine months of Biden's presidency, the country has faced one existential disaster after the other. Americans recognize it, too; that's why Biden's lost the support of Independent voters in the United States. It's also why his poll numbers are sinking faster than the Titanic.
Biden promised to unify the nation, yet he's done nothing but divide Americans. He's pitted Americans against each other based upon COVID vaccine status. He's engendered nationwide staffing shortages and economic harm with his illegal COVID vaccine mandates.
At the same time, this president is working behind the scenes to let the IRS directly monitor bank accounts of transactions reaching or surpassing $600.
There are too many examples to cite of Biden's pathetic failures and deficiencies. However, the president's negligence of the U.S.-Mexico border and his botched troop pullout from Afghanistan are grounds for his impeachment and removal from office.
The U.S.-Mexico border disaster
As president, Biden has a duty to enforce U.S. immigration laws. It doesn't matter whether or not Biden personally likes these laws. His interest in bringing new Democrat voters into America doesn't matter either.
When Biden got into the White House, the border was under control. Then, the 46th president reversed the policies which kept the border managed. Now, Border Patrol officials remain overwhelmed due to mass border crossers. These are the same Border Patrol agents Biden's threatening to fire next month if they don't take the COVID vaccine.
By failing to do his duty, not securing the southern border, and refusing to uphold American immigration laws, Biden has committed a high crime. This is grounds for his impeachment and removal from office.
The botched troop pullout from Afghanistan
There are so many things that went wrong with the military pullout from Afghanistan. Biden should not have pulled out troops before first evacuating U.S. citizens, allies, and weapons.
Likewise, the U.S. government should not have launched a drone strike that wound up killing Afghan civilians and children, rather than ISIS-K terrorists as the Biden government falsely claimed.
This president showed more concern about keeping a deal he cut with the Taliban than with rescuing U.S. citizens from Afghanistan. The Taliban is in power because of Biden; meanwhile, he's turned his back on our own citizens stranded overseas because of his actions.
Americans must also not forget the 13 service members who died; their deaths happened inadvertently because of Biden's doing. Then, Americans later learned Biden received — and ignored — advice from his military officials to keep troops in Afghanistan.
This is advice that Biden originally denied receiving; however, congressional testimonies from his military officials eventually brought the truth to light.
The 46th president's actions caused the deaths of American servicemembers, Afghan civilians, Afghan children; Biden's actions furthermore led to the Taliban returning to power and gaining access to high grade U.S. military weapons.
On this matter, as well, Biden is guilty of high crimes. This is grounds for his impeachment and removal from office.