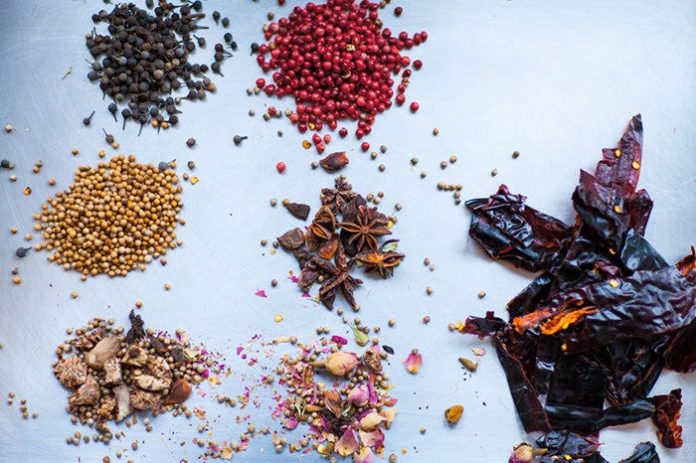 Reuters reported Monday that Pakistani health authorities completed a clinical trial of Chinese traditional medicine herbs to successfully treat COVID-19. 
The trials were conducted at the International Center for Chemical and Biological Science (ICCBS). And many of the same herbs that are being used to treat COVID were tested in the trial. 
Pakistan is entering its fifth wave of the pandemic. And are now being hit by the Omicron variant.
On Monday Pakistan reported 4,340 COVID-19 cases. This is the highest recorded in a 24-hour period since November 2021. The largest city, Karachi, reported that the percentage of tests coming back positive sets at 39.39%. This is the highest positive rate ever recorded in Pakistan.
The National Command Operation Centre (NCOC) tweeted out "In the last seven days, COVID cases in Pakistan have increased by 170% while deaths have also increased by 62%." 
The Chinese herbal medicine called Jinhua Qinggan Granules (JHQG). It is manufactured by Juxiechang (Beijing) pharmaceutical Co Ltd and is in wide distribution in China as a treatment of COVID-19.
"Since it was tried on patients with different variants of COVID-19, we expect it to be as effective on Omicron as on other variants," said Professor Iqbal Chaudhry, director of the ICCBS.
Traditional Chinese Medicine
Traditional Chinese medicine (TCM) dates back to the third century B.C. Ancient healers began recording their observations of the body, its actions and reactions to various modalities including herbal remedies, massage, and acupuncture.
TCM is holistic meaning "whole body." It focuses on harmonizing qì and xuè or yin and yang, in order to treat a variety of disorders. Restoring harmony restores health. Chinese medical practitioners' use herbs, Chinese therapeutic massage, acupuncture and recommend a modified diet for various disorders. 
The Pakistani trials were conducted on 300 patients. None were hospitalized. Principal Investigator Dr. Raza Shah claims the Jinhua Qinggan Granules works on mild to moderate COVID-19 cases. And has an efficacy rate around 82.67%.
The trials were approved by the Drug Regulatory Authority of Pakistan.