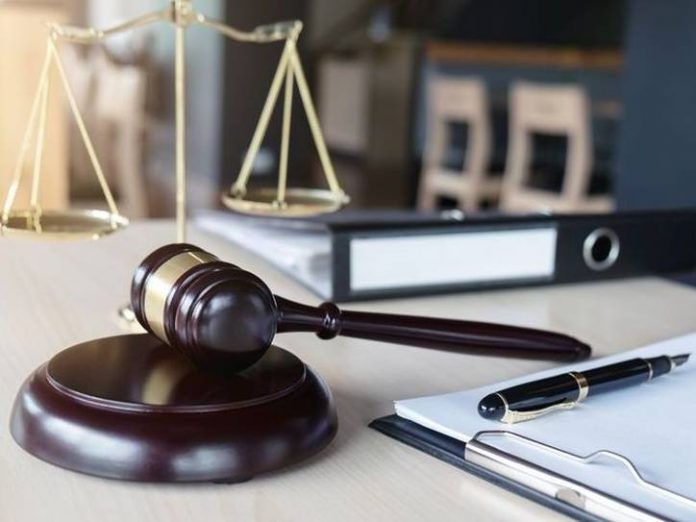 Peloton, maker of the popular Peloton bike, is suing competitor Icon Health & Fitness Inc, maker of NordicTrack, for patent infringement. Peloton alleges that Icon stole and integrated Peloton's technology into its NordicTrack products and engaged in false advertising and unfair business practices.
Boutique fitness at home
According to their website, Peloton began developing their product in 2012 with the goal of creating a better at-home workout experience — one that would emulate boutique fitness by allowing users to access a fitness community without going to the gym.
To achieve this, they developed live ride features and on-demand classes for Peloton users. Peloton also integrated their leaderboards feature, which allows users to see where they rank in comparison to other users taking the same classes.
In Peloton's complaint against Icon, Peloton claims it innovated in an otherwise stale market of the fitness industry and then secured patents for that revolutionary technology.
"Before Peloton invented and released the Peloton Bike, the fitness industry had struggled with an intractable divide: consumers could either (1) go to in-studio fitness classes to obtain the competitive thrill and engagement of working out with others, or (2) choose to use at home exercise equipment—which had seen virtually zero innovation in over a decade—to gain flexibility and time. They could never do both. Peloton solved that problem, and others, with its revolutionary new product and patented technology."
Other companies enter market
In 2015, NordicTrack began offering iFit, which allowed users to access prerecorded fitness classes. It was largely unsuccessful and in September of 2015, the same month as Peloton's IPO, they released iFit leaderboard. It's the iFit leaderboard that Peloton alleges infringes on one of their patents.
Other brands also entered the market with their own versions of internet connected bikes and treadmills, including Echelon, Equinox, the parent of SoulCycle, and Flywheel. Flywheel went so far as to challenge one of Peloton's patents, contending that sending a recorded cycling class to in-home stationary bikes did not contain any new ideas.
Peloton sues for IP infringement
NordicTrack. In it's most recent litigious move against competitors, Peloton has filed suit against Icon Health & Fitness Inc., makers of NordicTrack. This suit accuses Icon of copying its interactive home-based fitness programs, including its leaderboard, and of engaging in false advertising and unfair business practices.
The suit claims Icon's iFit leaderboard "was nothing more than the Peloton leaderboard grafted onto an iFit interface." Peloton also alleges Icon mimicked its live classes in their rollout of similar offerings.
The complaint also details advertising tactics used by Icon known as false reference pricing. The practice includes representing a false and inflated "original" price for a product and then offering the product to consumers at a much more attractive "sale" price. The consumer thinks they're getting a good deal when the product was never actually sold at the more expensive "original" price to begin with.
Peloton is claiming Icon's use of false reference pricing drove consumers away from their product using unfair business practices.
Peloton v. ICON Fitness, DDE-1-99-cv-de559-1 (4)

But Icon is not the first competitor Peloton has gone after. Before Icon, it was Echelon, and before that it was Flywheel.
Echelon. In October, 2019, Peloton filed suit again competitor, Echelon. Peloton accused Echelon of "freeriding" off Peloton's innovative technology rather than developing their own.
This lawsuit followed a poor trading debut, which saw Peloton close down 11% on their first day of trading, Peloton's CEO, John Foley, expressed disappointment and pointed to "interesting times" in the market. As of this reporting, there are no updates on the case.
Flywheel. In 2018 and again in 2019, Peloton filed suit against Flywheel, claiming their Fly Anywhere bike used parts of their technology that tracks and compares rider performance. Peloton asserted that the Fly Anywhere bike was a copycat version of their own bike.
Flywheel initially denied the allegations and a spokesperson told The Wall Street Journal that the case was "a classic example of a big business trying to intimidate a competitor out of the marketplace."
Flywheel settled out of court in February, 2020, admitted to using elements of Peloton's patented technology and promised to cease infringement. According to Bicycling, Flywheel also informed its customers they will no longer be offering in-home classes and customers would be eligible to trade in their Flywheel bike for a refurbished Peloton bike. Customers would still need to pay the Peloton subscription fee for access to classes.
Challenging patents
Peloton innovated in the market and then they patented those innovations, which give them certain rights, including the right to exclude others from manufacturing, distributing, or selling an invention. This means that companies who hold patents on valuable technology can prevent competitors from profiting from that technology.
Peloton relies on their patents to protect the value of their product. Bloomberg reported on statements from Peloton's IPO document which suggested that challenges to intellectual property and patents could decrease the value of their brand.
While Peloton continues to assert their rights to patented inventions, competitors like Flywheel contend that Peloton simply took the next logical step in the industry. And after Flywheel challenged Peloton's patents, the Patent Trial and Appeal Board found reason to institute a trial on three of Peloton's patents.
According to Bloomberg reporting, the questions raised about Peloton's patents concerned whether Peloton's claimed inventions were "obvious" in the context of existing innovations, and whether they actually invented something patentable or simply identified a consumer need and then filled it.
Another argument is that the patented inventions themselves are not actually the cause of Peloton's success in the industry, rather their success can be attributed to effective marketing of their industry innovations.
To prove the validity of their patents, Peloton would have to provide evidence that they added something new to what existed. Peloton ultimately triumphed over Flywheel's patent challenges.
Limiting fair competition?
Peloton has demonstrated they're ready to go after competitors whom may infringe on their patents. Flywheel may have settled out of court, but the cases against Echelon and Icon Health & Fitness are still ongoing.