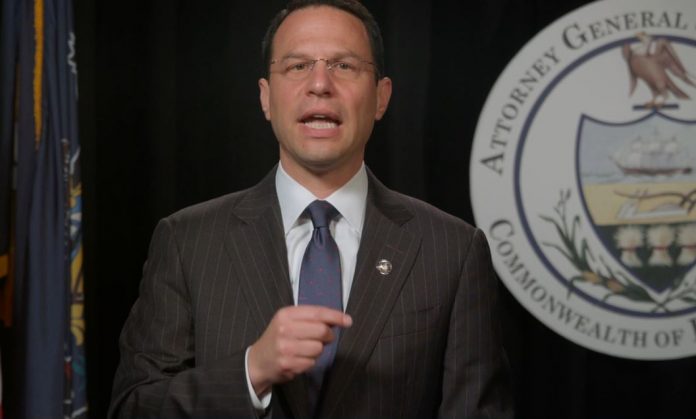 Pennsylvania Attorney General Josh Shapiro succeeded in its negotiations with the leadership of UPMC and Highmark to resolve their longstanding dispute over their current consent decrees, which are set to expire on June 30.
On Monday, AG Shapiro and Gov. Tom Wolf announced that the two largest non-profit healthcare providers in Western Pennsylvania signed a 10-year contract, which will be effective on July 1.
The contract ensures that Highmark patients will continue to have access to UPMC's doctors and facilities.
For two years, AG Shapiro engaged in negotiations with UPMC and Highmark to prevent the potential harm to patients posed by their expiring consent decrees. The Attorney General filed a lawsuit against UPMC when the negotiations failed to yield a positive result. He accused the non-profit health enterprise of violating the state's charities law.
On June 14, the Commonwealth Court ruled that the state Attorney General and Highmark cannot modify the extension/termination provision of the consent decrees. AG Shapiro vowed to pursue the case after the ruling.
Also, prior to the court's ruling, he once again engaged in rigorous discussions with the leadership of UPMC and Highmark to reach an agreement and they did.
UPMC and Highmark 10-year contract restores affordable care for millions of patients
In a statement, AG Shapiro said, "I'm proud to announce this historic settlement today that restores fairness and access to affordable care for the people of Western Pennsylvania and reinjects real choice into the healthcare marketplace."
"Without this agreement, millions of patients—including seniors, cancer patients, and working mothers—would have had their health care abruptly upended. Thanks to the patients who told their stories about what they stood to lose, Western Pennsylvanians now have their access to a fair healthcare system secured for the next decade," he added.
On the other hand, Gov. Wolf commented, "Pennsylvanians deserve access to quality, affordable healthcare, and this agreement between UPMC and Highmark preserves that access for the people of Western Pennsylvania for the next ten years."