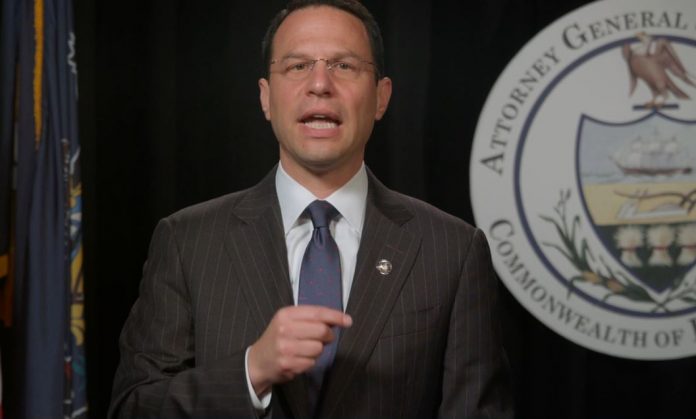 Pennsylvania Attorney General Josh Shapiro is not stepping back from his legal battle against UPMC, a non-profit health enterprise, which he accused of violating the state's charities laws.
"Everyone should know we are not going away no matter what happens in court. There are serious questions swirling around UPMC's conduct that need to be answered through this litigation process," said Shapiro to Tribune-Review.
In addition, Shapiro said through the lawsuit, his office will "pore through UPMC's documents." His office wants to determine the nonprofit health enterprise's relationship with the University of Pittsburg and the conduct of its CEO and Board of Directors if they "use of charitable assets for personal use."
AG Shapiro says they have a "strong case" against UPMC
"Questions like that need to be answered to get at the heart of whether or not UPMC is acting like a charity. We have a strong and good case to make," said the Attorney General.
Shapiro remains determined to pursue his case against UPMC even if it already made changes to its prepay policy for Highmark-insured seniors and cancer patients.
Earlier this week, UPMC announced that it will no longer require patients with Medicare Advantage coverage through Highmark to pay for services in advance once their consent decrees expire on June 30.
UPMC also decided to allow access to in-network rates for all Highmark or Blue Cross/Blue Shield patients seeking oncology care and follow-up treatments at its Hillman Cancer Center locations across Pennsylvania and Ohio.
Shapiro wants to extend the consent decrees between the competing Pennsylvania nonprofit health care giants. It is part of his four-count civil complaint against UPMC.
Pennsylvania AG's office focuses arguments on "modification" option in the consent decrees
During a court hearing on Monday, Executive Deputy Attorney General Jonathan Goldman argued that the 2014 consent decrees authorize the Pennsylvania Attorney General to extend the terms of the agreements between UPMC and Highmark.
"UPMC never negotiated for a carve-out to exclude the termination date from modification — they never did it. UPMC never negotiated for a carve-out to exclude the termination date from modification — they never did it," said Goldman.
On the other hand, UPMC legal counsel Leon DeJulius challenged the Attorney General's authority to extend the consent decrees. He pointed out that in 2013, UPMC Board decided not end its agreement with Highmark. He also pointed out that both nonprofit health giant frequently advertised that their contract is set to expire on June 30.
"No one told UPMC that the modification provision could be used to annul the agreement that they just signed. To believe the attorney general, one has to believe that UPMC management went directly against the board's wishes," said DeJulius.
He added that the consent decrease were intended for Highmark and UPMC to "transition to a new world" where they will no longer work as business partners.