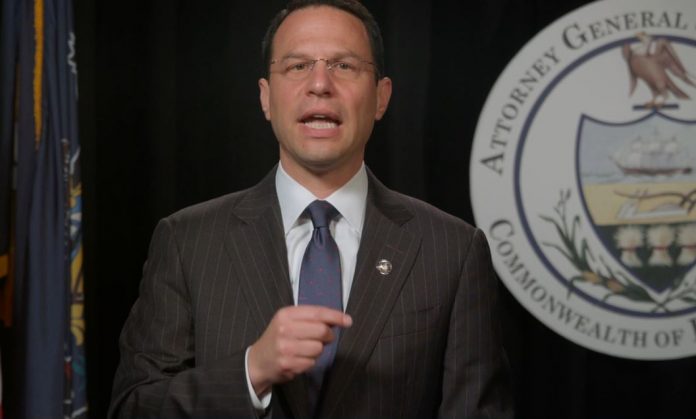 Pennsylvania Attorney General Josh Shapiro announced that his lawsuit against Navient will move forward to trial.
Navient is the largest student loan servicer in the United States. Since 2017, the company is fighting lawsuits filed by the Consumer Financial Protection Bureau (CFPB) and five state attorneys general including Shapiro.
Attorney General Shapiro sued the student loan giant for allegedly committing abusive, deceptive, and unfair practices in connection with its student loan origination and servicing.
In 2018, U.S. District Court Judge Robert Mariani ruled that the Consumer Financial Protection Act (CFPA) does not prohibit states from filing a lawsuit even if the CFPB has pending litigation against Navient. His ruling allowed Shapiro to continue his case, but the student loan giant filed an appeal and sought to dismiss the lawsuit.
On Monday, the U.S. Court of Appeals for the Third Circuit rejected Navient's arguments in its motion seeking to overturn the decision of the U.S. District Court for the Middle District of Pennsylvania.
In its ruling, the Appeals Court stated, "We hold that the plain language of the Consumer Protection Act permits the Commonwealth's concurrent action. And we follow our sister Circuits in holding that although the preemption provision of the Education Act preempts claims based on failures to disclose information as required by the statute, it does not preempt claims based on affirmative misrepresentations … As the Commonwealth's claims under the PA Protection Law based on affirmative misrepresentations and misconduct are not preempted, we affirm the District Court's denial of Navient's motion to dismiss."
A significant win for Pennsylvania consumers
The higher court's ruling is an "important win" for Attorney General Shapiro and Pennsylvanians who have student loans.
As of December 2019, a total of 1.76 million Pennsylvanians collectively owed $70.9 billion in private and federal student loans. The average student loan debt for a new college graduate in Pennsylvania was $37,061 in 2018 — second highest among all states, according to the Attorney General's Office.
In a statement, Attorney General Shapiro said, "Navient repeatedly and deliberately put their own profits ahead of the goals of every borrower who worked to better their lives through education. Navient has attempted to delay this case at every turn and failed yet again with the Third Circuit Court's decision."
He added that his office will not stop pursuing Navient until he knows that the company cannot deceive Pennsylvanians again.
Furthermore, Shapiro said the decision of the Appeals Court sends a clear message that consumers won't be left unprotected when the Federal government fails to step up, which is happening often under the current administration.
A multistate coalition led by New York supports Attorney General Shapiro's litigation against Navient.
————————————————–
Have a story you want USA Herald to cover? Submit a tip here and if we think it's newsworthy, we'll follow up on it.
Want guaranteed coverage? We also offer contract journalism here.  Just be sure you're comfortable giving up editorial control, because our journalists are dogged and will follow the story through to it's conclusion. The story will be published to our exacting standards, without regard for your preferred slant.
Want to contribute a story? We also accept article submissions — check out our writer's guidelines here.