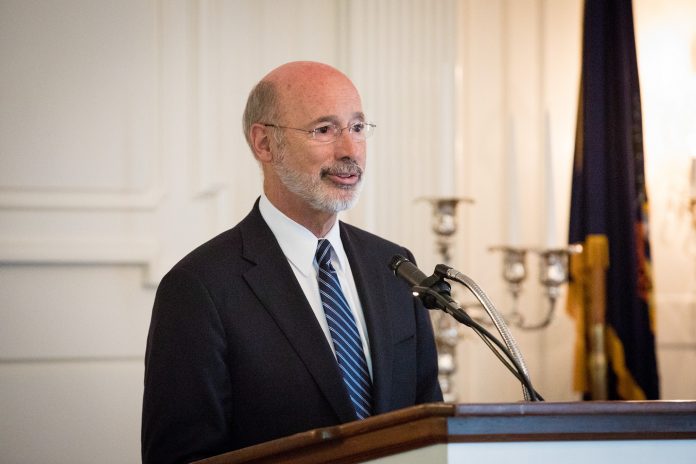 Pennsylvania Governor Tom Wolf announced the approval of $40 million in grants for school safety and $7.5 for community violence prevention and reduction.
The School Safety and Security Committee under the Pennsylvania Commission on Crime and Delinquency (PCCD) approved the grants.
According to Gov. Wolf, there are 234 recipients for the school safety grants and 25 recipients for the community violence prevention and reduction grants across Pennsylvania.
Ensuring Pennsylvania schools are safe and secure
In a statement, the Governor said, "These grants are the mechanism we need to create local strategies that will increase safety for our children and our teachers and prevent violence in classrooms and communities across the commonwealth."
In addition, Gov. Wolf stressed, "Schools should be safe, secure places for our children to focus on their education and on preparing themselves for a lifetime of success, not another place we need to worry about sending our children. Awarding these grants to more than 200 schools means a safer Pennsylvania."
Act 44 of 2018 authorized the establishment of the Committee within the PCCD. Under the law, school districts, intermediate units, area vocational-technical schools, charter schools and private residential rehabilitation institutions can apply for a maximum of $6 million to support one or more school safety measures including:
performing school safety assessments;
purchasing security-related technology and equipment
supporting school safety-related and behavioral-health training
preparing all-hazards plans
hiring school resource officers, school police officers, school counselors, social workers and school psychologists
providing for trauma-informed approaches to education
Lawmakers believe Pennsylvania must provide more funds for school safety
Pennsylvania Sen. Wayne Langerholc, Jr., one of the members of the Committee, noted that the total request from schools was $177.6 million.
According to him, the requests illustrate that it is important to continue funding the school safety grant program, which "has already proven to be very successful in helping local school districts take the steps they need to make our students safer and our school buildings more secure."
Langerholc promised that he will advocated for additional funding for the program during the state budget negotiations.
Pennsylvania Sen Jim Brewster, also a member of the Committee, shared a similar view. He said, "All schools need funds to make safety upgrades. We must do more to reach every district with state resources. School safety funding should be a priority, and our focus should be on issuing more grants to more schools over a longer period of time. Adding more funds for school safety to this year's budget is imperative."