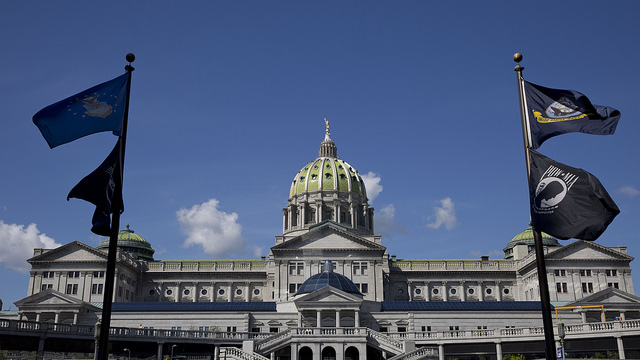 The Republican leaders of the Pennsylvania Legislature said they will challenge the implementation of the remedial congressional map issued by the state Supreme Court.
On Wednesday, Pennsylvania Senate President Pro Tempore Joe Scarnati and House Speaker Mike Turzai called the remedial congressional map "gerrymandered."
According to them, "Implementation of this map would create a constitutional crisis."  They said the court is "usurping the authority of the Legislative and Executive branches."
TScarnati and Turzai vowed to take further legal action in the federal court.
Additionally, the GOP leaders said the entire exercise is a cloaked litigation. It "has been  nothing more than the ultimate partisan gerrymander." They suggested that the matter is brought about by Gov. Tom Wolf. According to them, the Democratic governor is "acting in concert with liberal politically-connected litigants."
Republicans' legal fight will likely fail
Mark Harris, a Republican consultant based in Pennsylvania, commented that Republicans will likely fail to stop the implementation of the remedial congressional map.
"I'm advising my clients to prepare for the worst-case scenario," said Harris as quoted by Politico.
On the other hand, Justin Levitt, a law professor at Loyola Law School in Los Angeles, said, "The likelihood that [Republicans] will get a response from the [U.S.] Supreme Court is near zero."
Pennsylvania State Supreme Court has constitutional authority to redraw congressional map
On Monday, the Pennsylvania Supreme Court released its remedial congressional map. Its action was prompted by the failure of the Legislature and the governor to meet its order to redraw the state's 18 congressional districts. The deadline for them to submit a new congressional map was on February 15.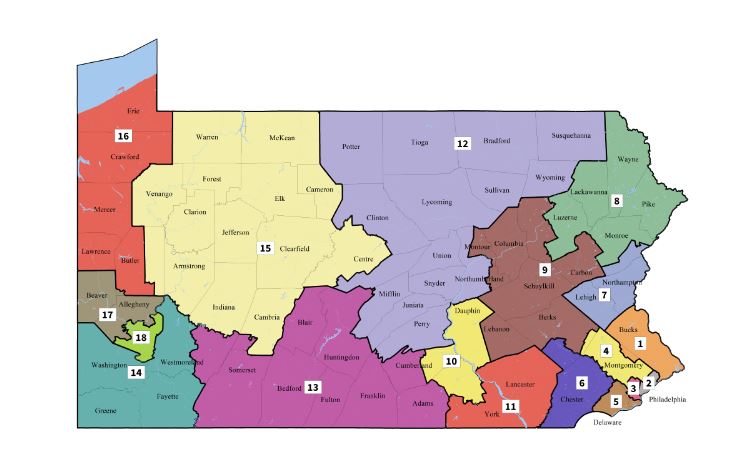 Two days prior to the deadline, Gov. Tom Wolf rejected the new congressional map submitted by the Legislature. The map is another partisan gerrymander. It was "extremely bias," according to Prof. Moon Duchin based on her assessment.
In its opinion and order, the state Supreme Court explained that the governor or Legislature did not request for extension. "As a result, it has become the judiciary's duty to fashion an appropriate remedial district plan…"
In addition, the court said it "has full constitutional authority and responsibility to assume" the redrawing of the congressional map.