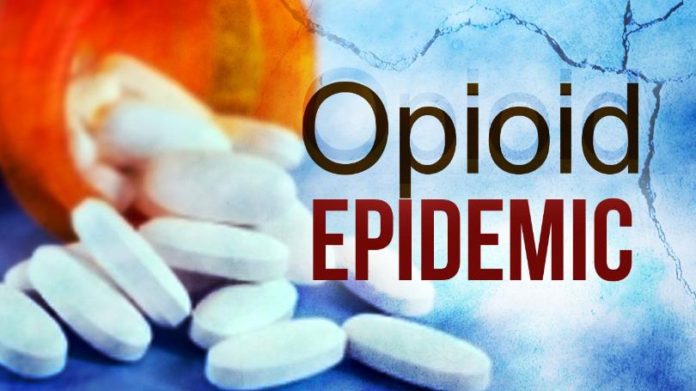 Pennsylvania Governor Tom Wolf signed an executive order declaring heroin and opioid epidemic a statewide disaster emergency. He joined the list of governors who made such declaration to combat the crisis of heroin and opioid addiction.
In October, President Donald Trump declared opioid epidemic a public health emergency. He noted that 64,000 Americans died because of opioid overdoses last year. The number of deaths caused by opioid overdoses quadrupled since 1999. The President also noted that one million Americans are addicted to heroin and 11 million abused prescription opioids last year.
Pennsylvania among the states with the highest rate of drug overdose deaths
Data from the U.S. Centers for Disease Control and Prevention (CDC) showed that Pennsylvania is among the states with the highest rate of drug overdose deaths. Last year, 4,627 people died of drug overdose in the state. According to the agency, prescription and illicit opioids is the main driver of drug overdose deaths.
Over the past several months, Gov. Wolf's administration implemented several measures to address the opioid epidemic. The state government redesigned its prescription drug monitoring program to reduce-doctor shopping and combat pill mills.
Additionally, Pennsylvania expanded the drug take back program, made naloxone available to all Pennsylvanians, and created ten sets of prescribing guidelines. It also started a help hotline for individuals seeking treatment and provided $2 million to expand specialty drug courts.
To date, Pennsylvania's 24/7 helpline, 1-800-662-HELP, received more than 18,000 calls. The state connected those suffering from substance use disorder with treatment.
In December, Gov. Wolf signed a legislation authorizing the Department of Department of Drug and Alcohol Programs (DDAP) to set standards for recovery homes. He also approved many other actions to help those suffering from heroin and opioid addiction and their families.
Gov. Wolf challenged all state agencies to find innovative solutions
In a statement on Wednesday, Gov. Wolf said, "While we have made progress in combatting the heroin and opioid abuse crisis and drastically expanded Pennsylvania's response, we are still losing far too many Pennsylvanians."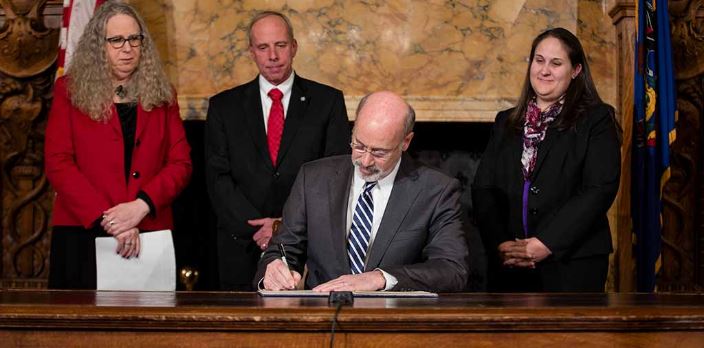 In addition, the governor said he declared a statewide disaster emergency to "protect Pennsylvanians from this looming public health crisis."
"I am using every tool at my disposal to get those suffering from substance use disorders into treatment, save more lives, and improve response coordination," said Gov. Wolf.
Furthermore, the governor said he is challenging all state agencies to come up with innovative ways to eradicate the opioid epidemic. He said, "Seek solutions that last long beyond our tenure in this building."
Focus areas and initiatives to fight heroin and opioid epidemic
Under the government declaration, Pennsylvania will focus on three areas. Under these focus areas are 13 total initial initiatives that will be implemented by the state government to combat the heroin and opioid epidemic.
Enhancing coordination and data collection to bolster state and local response
Create an opioid operational command center at Pennsylvania Emergency Management Agency
Expand access to prescription drug monitoring program to other commonwealth entities for clinical decision-making purposes
Add overdoses and neonatal abstinence syndrome as reportable conditions
Authorize emergency purchase under procurement code for hotline contract with current vendor
Improving tools for families, first responders, and others to save lives
Enable naloxone leave behind by emergency medical services
Allow pharmacists to partner with other organizations to increase access to naloxone
Reschedule of fentanyl derivatives to align with federal drug enforcement agency schedule
Streamline a pilot program using an advanced body scanner
Speeding up and expanding access to treatments
Waive the face-to-face physician requirement for narcotic treatment program (ntp) admissions
Allow expansion of medication units for narcotic treatment programs
Pennsylvania will waive annual licensing requirements for high performing drug and alcohol treatment facilities
The state will wave fees for birth certificates for individuals with substance use disorder
It will waive separate licensing requirement for hospitals to expand access to drug and alcohol treatment