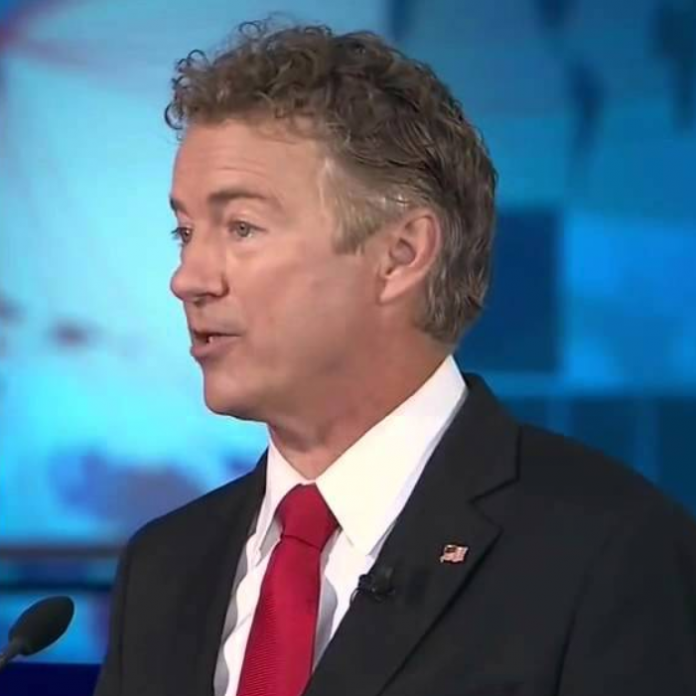 Earlier today, Kentucky GOP Senator Rand Paul expressed concerns regarding the financial aspects of President Trump's proposed Southern border wall, as noted by The Hill.
Rand Paul on the Southern Border Wall
During a CNN interview, Paul shared his thoughts on having a wall along the Southern border:
"I remain a fiscal conservative, even on the wall, so I'm not excited about spending $20, $30, $40 billion on a wall. I'm still a believer that we don't have money to spend. We're $700 billion in the hole. While I will vote for money for barriers, I'm not voting for $40 billion for barriers."
"The barriers, I think we need to look at the cost of them. The people advocating for it are forgetting they're fiscally conservative and are just giving enormous numbers."
The Trump administration requires $33 billion altogether in order to fund the creation of the Southern border wall, technology, human resources, and security measures. Over the past few days, Americans have speculated about whether President Trump will permit DACA in exchange for border wall funding.
Yesterday, President Trump posted the following tweet regarding DACA and the Southern border wall:
As I made very clear today, our country needs the security of the Wall on the Southern Border, which must be part of any DACA approval.

— Donald J. Trump (@realDonaldTrump) January 10, 2018
What Does America Think of the Southern Border Wall?
Americans have not hesitated to weigh in with their opinions regarding the creation of a wall along the Southern border. Many Democratic leaders and liberals have slammed this version of immigration reform. Critics moreover assert that the wall is unnecessary and maintain support for a path to immigration or, in some cases, complete amnesty.
Unsurprisingly, the majority of conservatives and Trump supporters in particular have the opposite take. Noting the wall as one of President Trump's central campaign promises, right wing America is expecting to see the building of the wall. Illegal immigration costs Americans an annual total of $116 billion dollars after their tax contributions. Conservatives are not pleased with this, noting the sky high national debt and other U.S. issues.
Trump supporters appear to support the Southern border wall as much as they oppose DACA. The President has faced criticism from his base via social media following assertions that he may permit the continuation of DACA in exchange for wall funding and other conservative immigration reform measures. However, other members of President Trump's base have noted the importance of deal making:
I love how some Trump supporters go on the immediate attack as soon as @realDonaldTrump does something that they don't completely agree with. The truth is you have to know how to make moves and work with people. I really think the President knows what he's doing.

— Gabrielle Seunagal (@ClassySnobbb) January 10, 2018
Despite Paul's concerns regarding funding, President Trump's base continues to affirm their support for the Southern border wall:
Here's the answer. California filed papers to secede from the USA.

Fine.

Dems want DACA….We want a wall. Cut California loose, they can have all the DACA they want. We get funding for the wall on the southern border–PLUS–A wall around the entire border of California. Done. https://t.co/hEcWIRekQj

— John L MAGA (@RealMrFranchise) January 10, 2018
No DACA without funding for the boarder wall. #NoJustice4Kate #NoAmnesty #EndChainMigration #MAGA

— Jane (@Jane86445883) January 10, 2018
Build the wall, national ccw reciprocity, deport Invaders, end all federal funding for states with sanctuary cities…shall I continue? #MAGA

— Jay (@fowlhunterguy) January 10, 2018