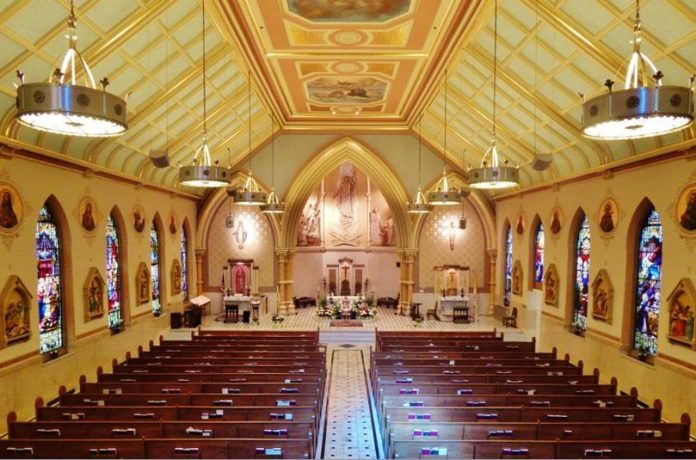 The grand jury report detailing alleged sexual abuse by more than 300 Catholic priests in six dioceses in Pennsylvania is set to be released on Tuesday.
The report will also provide specifics regarding the "systematic" coverup of the abuse by leaders of the Catholic Church in the state.
Earlier this month, the Pennsylvania attorney general's office said the report is "an honest and comprehensive accounting of widespread sexual abuse by more 300 priests."
The publication of the report has been delayed for months. A number of current and retired members of the Catholic clergy filed court petitions objecting its release. They claimed that the report violated their constitutional rights, saying it was full of errors and mischaracterizations.
State Attorney General Josh Shapiro also filed a legal brief to fight the Catholic priests' attempts to stop its release.
Pennsylvania Supreme Court Orders Release of Redacted Grand Jury Report
On July 20, Judge Norman A. Krumenacker ruled that the report does not violate grand jury secrecy and allowed the release of the redacted version under the discretion of the state Supreme Court.
After a week, the Pennsylvania Supreme Court ordered the attorney general's office to prepare the redacted version of the report. The court also ordered its release no later than 2 p.m. on August 14.
In the court's decision, Chief Justice Thomas Saylor said the grand jury found that more than 300 Catholic clergy "committed criminal and/or morally reprehensible conduct." The grand jury labeled them "predator priests."
In response to the court's decision, Shapiro said, "Our fear throughout this process has been that the entire grand jury report would be shelved and victims' truth would be silenced."
Shapiro said the court's order "ensures the release of the redacted report on the widespread sexual abuse and coverup within the Catholic Church."
Diocese of Harrisburg Apologized and Published Names of Predator Priests
On August 1, the Diocese of Harrisburg released the names of 71 priests, deacons and seminarians accused of sexual abuse over the past seven decades.
Rev. Ronald Gainer, the Bishop of the Diocese of Harrisburg, apologized to the public. He said the conduct of the "men originally called to the service of God … turned to the pursuit of heinous personal ends. That conduct has left a legacy of pain and sorrow that is still being felt. On behalf of the Diocese of Harrisburg, I apologize for these actions."