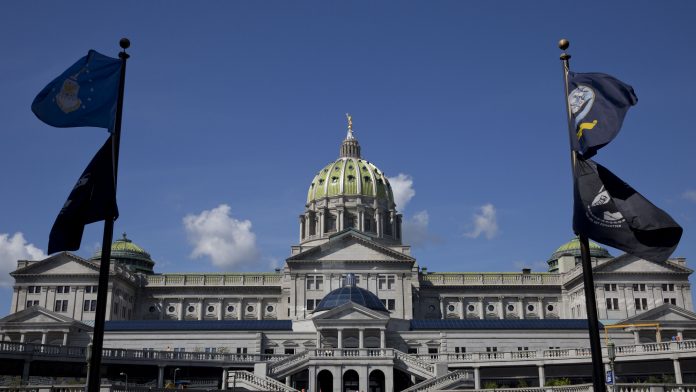 The Pennsylvania House of Representatives passed a bill to create a state-run health insurance exchange for Affordable Care Act (ACA) individual market plans.
On Tuesday, House Bill 3 obtained an overwhelming bipartisan support (198-1 votes) and is now headed to the Pennsylvania Senate.
House Bill 3 authorizes the establishment of the Pennsylvania Health Insurance Exchange Authority as a state-affiliated entity. Its purpose is to facilitate or help in facilitating the purchase of on-exchange health insurance plans by qualified enrollees in the individual or small group markets.
Governor Tom Wolf thanked and praised the Pennsylvania House for passing the bill, which he believes will increase access to affordable care and save money for the state and taxpayers. He is hoping that state Senate will also approve and send the legislation to his desk.
"It's a good day when I can say that we have approached an issue in a bipartisan fashion and accomplished something that increases access to health care while saving Pennsylvanians money," said Gov. Wolf.
Pennsylvania will save money and provide additional health insurance
"States with their own health care exchanges are already saving money and Pennsylvania can do the same while ensuring all Pennsylvanians have access to full and affordable health care coverage. Let's get this finished and in place with continued bipartisan support," he added.
On the other hand, Pennsylvania House Democratic Leader Frank Dermody, commented that the legislation gives the state "opportunity to help 400,000 people struggling to afford good health insurance for themselves and their families."
In addition, he pointed that the state can better control premium increases by establishing a state-run health insurance exchange and leveraging federal funds to set-up a re-insurance program.
Furthermore, Dermody noted that the Pennsylvania Health Insurance Exchange Authority does not require new taxes or assessments because it is a full partnership with the federal government. The state will be able operate it at a lower cost than the federal government and use the savings to provide additional insurance to Pennsylvanians.