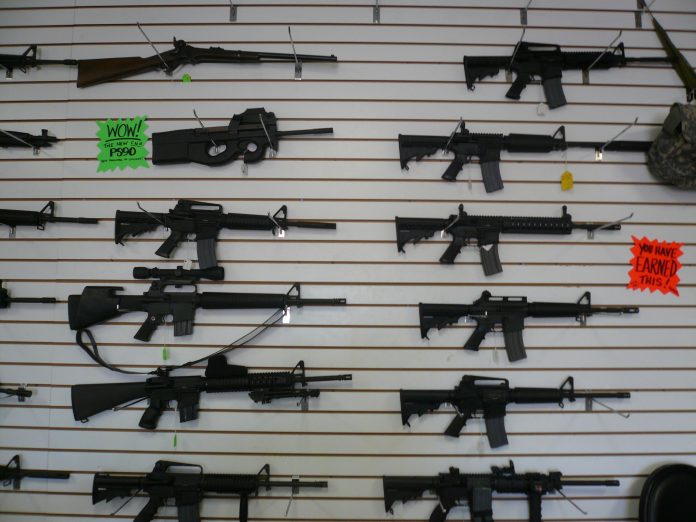 Three Pennsylvania lawmakers are proposing a bill requiring firearm registration statewide.
Under the proposed Firearm Registration Act all individuals seeking to own, sell, or transfer a gun must register with the Pennsylvania State Police. Gun owners shall obtain and application for registration and provide all relevant information such as their name, birthday, address, citizenship, gender, social security number, the model, serial number, and manufacturer of their firearms.
Additionally, the proposed legislation requires gun owners to submit their application in writing and sworn under oath. They must submit to fingerprinting and criminal background check by the Pennsylvania State Police.
Gun owners will receive a registration certificate if they are eligible to possess a firearm under state and federal laws. Pennsylvanians eligible to possess a gun are those never convicted of a crime of violence or a crime related to the use, possession, or sale of any dangerous drugs within five years.
Furthermore, the proposed bill requires the annual renewal of firearm registration. Gun owners shall also inform the Pennsylvania State Police of the loss, theft or destruction of their registration certificate or their registered firearm within 48 hours.
Proponents of the Firearm Registration Act aim to address gun violence
Representatives Angel Cruz (D-Philadelphia), Mary Isaacson (D-Philadelphia), and Mary Jo Daley (D-Montgomery) introduce the Firearm Registration Act.
In the co-sponsorship memoranda, Cruz noted, "In this world of instant information, we can't go an hour without hearing on the news or social media about crime, injury, or death involving firearms. Pew Research Center reports that almost half of Americans personally know someone who has been shot, with 40,000 gun-related deaths reported in 2017. Six in ten Americans believe that our nation's gun laws are not strict enough, and it's time something be done to address this problem."
Since last year, Governor Tom Wolf had been calling on the state legislature to pass common sense gun safety legislation. He wants to take away guns from domestic abusers and implement comprehensive background checks for gun buyers in private sale. He also wants to ban automatic weapons, which were used in the recent mass shootings across the nation including at a synagogue in Pittsburgh last year.