The Pennsylvania legislature has been on a budget stalemate for three months. The situation prompted the S&P to downgrade its credit rating last week.
Yesterday, there are signs that Pennsylvania lawmakers are close to reaching a budget agreement. The state lawmakers approved a $32 million budget, but were unable to agree on how to address a $2.2 billion revenue deficit.
According to the spokesman for Pennsylvania House Republicans, recent negotiations to end the budget stalemate were productive. 
House Republicans to present budget plan next week
Caucus spokesman Steve Miskin said Governor Tom Wolf has been helpful in the negotiations. Miskin expected a positive development on the budget deal next week.
According to him, Pennsylvania House Republican leaders are still working out details. They are hoping to present a plan to their colleagues next week.
On the other hand, House Majority Leader Dave Reed sent a letter to his colleagues indicating that the budget discussions have been "productive and positive." They expect to share their budget proposal next week.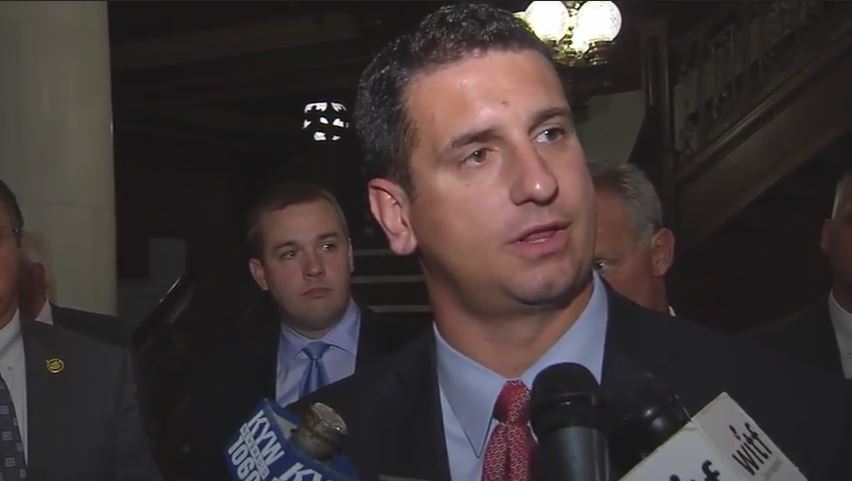 He wrote, "Not knowing what next week will bring, it may be a good idea to pack for a long week."
"Our priorities are and have been to maximize non-tax revenues and deal with the issues and concerns you have brought to us," added Reed.
Last week, Pennsylvania House Republican Leaders stated that they are working with the State Senate and Gov. Wolf's administration to finalize the budget.
According to them, "We believe it would be beneficial for quick agreement and concurrence in special fund transfers to help the treasurer expedite cash flow while we work on the remainder of the budget-related bills." They made the statement following the credit downgrade last week.
Budget disagreement centers on raising taxes
J.J. Abbot, the spokesman for Gov. Wolf confirmed that there were significant discussions about the budget this week. He commented, the "work continues" between the administration and legislative leaders.
Republicans control the Pennsylvania state legislature. The stalemate was primarily due to disagreement on whether to increase taxes to fund the $32 billion budget plan.
House Republican leaders rejected a proposal for mixed borrowings and creating new or increasing taxes. Gov. Brown and the Senate Republican leaders supported that proposal.
According to people familiar with the negotiations, the budget plan will likely include borrowings, fees from gambling expansion, and tax increases. Law makers will not push for new taxes on electric and telephone services.
Meanwhile, the Pennsylvania state Senate is set to return to the Capitol on Monday. It is another sign that the legislature is close to finalizing a budget deal.