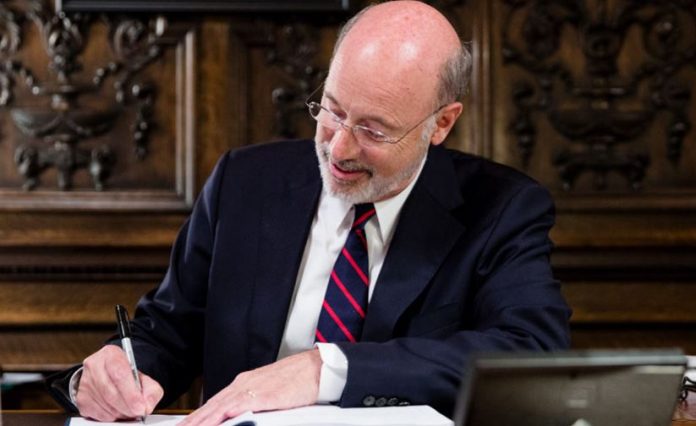 Pennsylvania Governor Tom Wolf signed into law legislation that prohibits the sale of tobacco/nicotine or related products including e-cigarettes to individuals below 21 years of age.
Gov. Wolf follows the step of New York Gov. Andrew Cuomo who signed similar legislation in July.
The governors' come amid concerns regarding the increasing number of minors and young adults becoming addicted to tobacco/nicotine products. Their primary goal is to prevent health risks related to these products.
On Wednesday, the House Bill 97 and Senate Bill 473 approved by the Pennsylvania Governor also expand the definition of a tobacco product to include e-cigarettes and other vaping products. The legislation prohibits the possession of these products on school grounds.
In a statement, Gov. Wolf said, "Numerous studies have shown tobacco products, including smokeless tobacco and e-cigarettes, are particularly harmful and addictive to youths and young adults."
"Raising the age to 21 in combination with barring e-cigarettes at our schools will help us prevent young Pennsylvanians from engaging in this dangerous behavior," he added.
Gov. Wolf approves bill to boost health care access for Pennsylvanians in rural areas
Additionally, Gov. Wolf approved a bill to improve health care access for Pennsylvanians residing in rural areas.