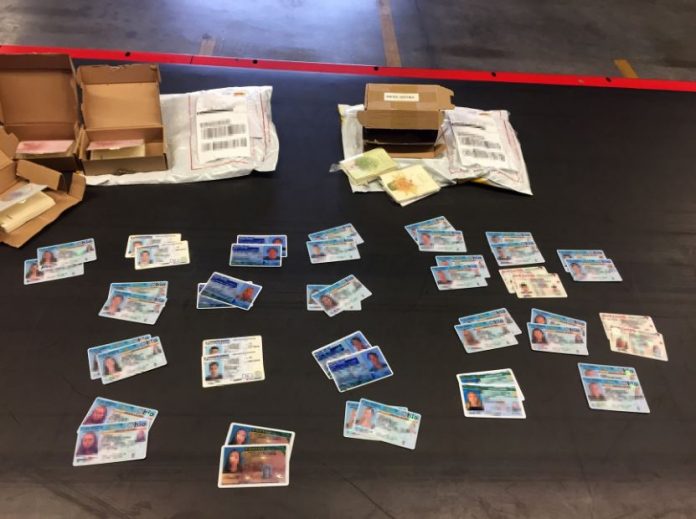 U.S. Customs and Border Protection (CBP) officers in Philadelphia have seized almost 500 fake driver's licenses over the past few months.
On Thursday, CBP disclosed that the counterfeit driver's licenses have been arriving at Philadelphia's international air cargo since May. The fake driver's licenses replicate those from more than 20 states including Connecticut, Delaware, Florida, Maryland, New Jersey, Washington, Pennsylvania and Vermont.
On August 15, CBP officers sequestered the latest shipment consisting of fake Connecticut and Nigerian driver's licenses.
Fake Driver's Licenses Came from Canada, China and Southwest Asia
According to CBP, the fake IDs came from various locations in Canada, China and countries in Southwest Asia. Some of the licenses are obviously fake, but others are of very good quality with barcode readers.
The agency turned over many of the sequestered fake driver's licenses to a state and university police investigator. It will then destroy the remaining IDs in its custody.
In a statement, Casey Durst, director of CBP's Baltimore office, said underage students normally use fake IDs to purchase and consume alcoholic beverages.
"Counterfeit driver's licenses have historically been used by those under 21 years of age for the illegal consumption of alcohol," Durst said.
She added that some individuals also use fake IDs to commit illegal activities such as identity theft and immigration fraud.
Furthermore, Durst said CBP officers "continue to exercise extraordinary vigilance during trade enforcement operations." She said they will remain committed to keeping the United States safe and secure every day.
Pennsylvania Driver's Licenses, Photo IDs Have Unique Security Features
The Pennsylvania Department of Transportation has integrated state-of-the-art holographic technology and other security features in the state's IDs.
Pennsylvania is the first state in the country to start using the holographic technology to prevent fraud.