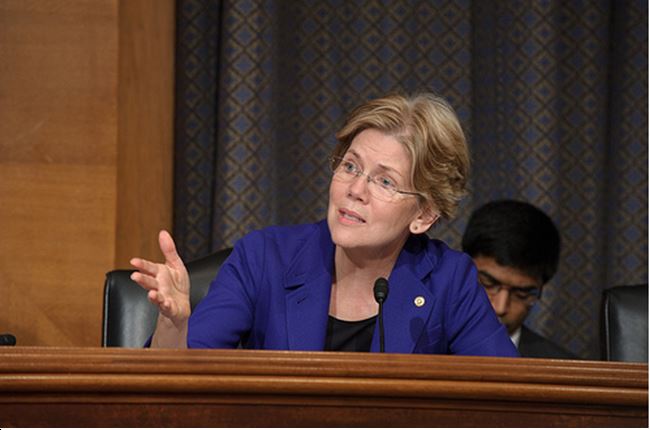 President Donald Trump once again used the nickname Pocahontas to insult Sen. Elizabeth Warren at an event honoring the Navajo code talkers who served during World War II.
On Monday afternoon, Trump thanked the Navajo code talkers and described them as "very, very special people."  He said, "You were here long before any of us were here. Although we have a representative in Congress who, they say, was here a long time ago. They call her Pocahontas."
After his Pocahontas jibe, the President touched the shoulder of one of Navajo code talkers. Then he said, "But you know what? I like you because you are special. You are special people. You are incredible people.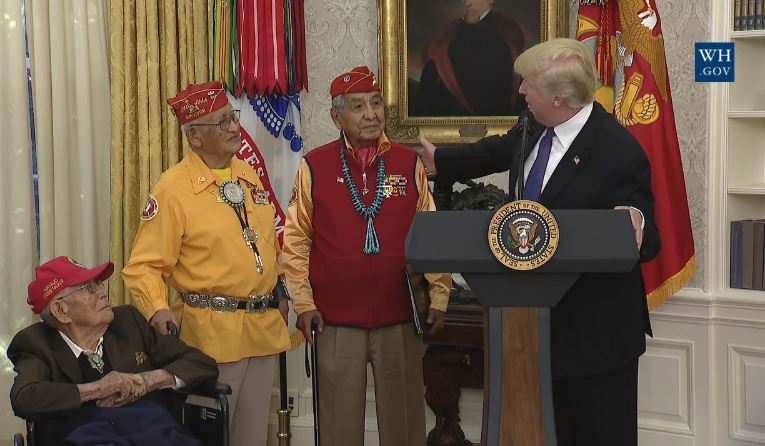 Trump continued, "From the heart, from the absolute heart, we appreciate what you've done, how you've done it, bravery that you displayed, and the love for your country."
The Navajo code talkers smiled humbly.  However, the top Democrat on the Senate Committee of Indian Affairs condemned Trump for his "racist slur" during the event.