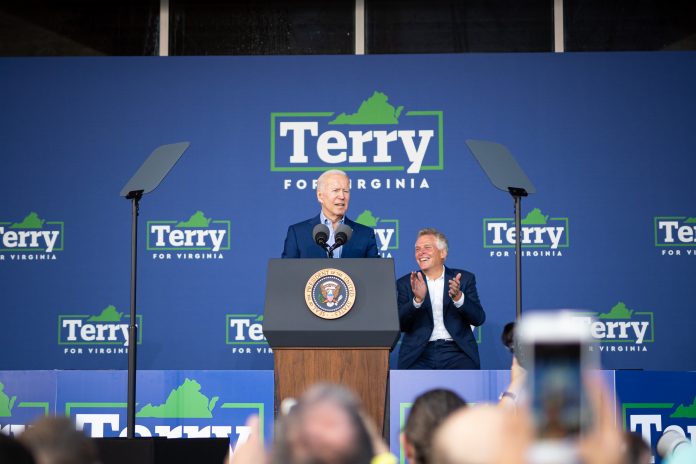 There are a series of issues where Biden's failed to do his job properly. However, the nation's economy is a massive casualty of the current administration's failure.
During a campaign speech for Virginia Democrat Terry McAuliffe, President Biden described America as "on the right track"; yet, the economy is the starkest example that America is far from on the right course.
Currently, Americans are wrestling with inflation and a supply chain crisis. The Biden administration has presented zero solutions to improve the economy; however, the spending bills they want passed into law would only engender more economic harm.
The president may be in denial about the state of the nation; although, the rest of America isn't. As a matter of fact, a survey from Axios/Ipsos shows Democrat voters and Independents are increasingly bearish on Biden's abilities to improve the economy.
Democrats and Independents on the economy under Biden
Right now, fewer than five in ten Americans have confidence in the economy as it currently stands. Interestingly enough, it turns out Democrats and Independents are the driving forces behind low confidence levels since Republicans have never collectively maintained confidence in Biden's abilities.