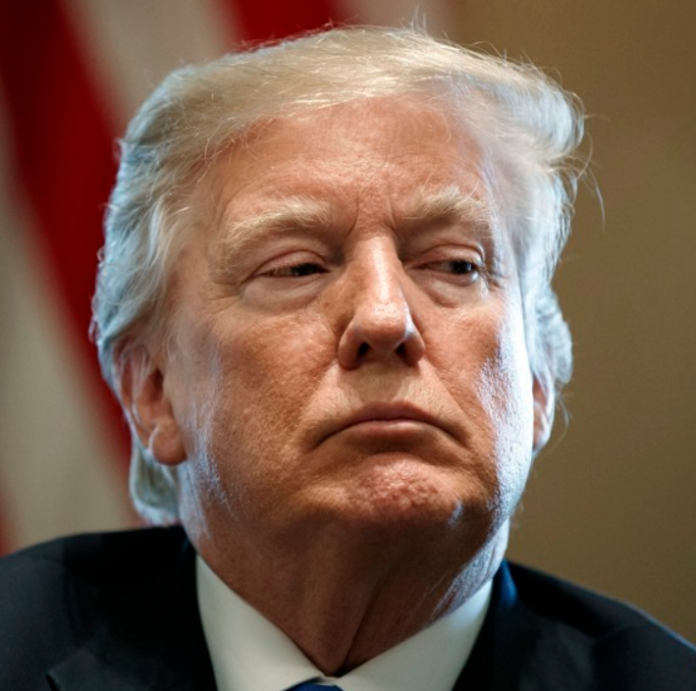 On Saturday, President Trump weighed in with his thoughts regarding Robert Mueller's investigation, reports The Hill.
President Trump on the Mueller Probe
The ongoing focal point of Mueller's investigation is determining whether or not President Trump or his campaign colluded with Russia to win the 2016 election. On numerous occasions, the President has denied all claims of collusion as has Russia. Nevertheless, the probe is not over yet, although the House Intelligence Committee recently announced their decision to conclude the investigation.
While the nation remains greatly divided on the unproven assertions that the Trump campaign colluded with Russia, the President did not hesitate to weigh in via Twitter:
As the House Intelligence Committee has concluded, there was no collusion between Russia and the Trump Campaign. As many are now finding out, however, there was tremendous leaking, lying and corruption at the highest levels of the FBI, Justice & State. #DrainTheSwamp

— Donald J. Trump (@realDonaldTrump) March 17, 2018
The Mueller probe should never have been started in that there was no collusion and there was no crime. It was based on fraudulent activities and a Fake Dossier paid for by Crooked Hillary and the DNC, and improperly used in FISA COURT for surveillance of my campaign. WITCH HUNT!

— Donald J. Trump (@realDonaldTrump) March 18, 2018
What Does America Think of the Mueller Probe?
The timeline of the Mueller probe currently surpasses over one year. Despite the considerable amount of time, Americans of various political ideologies still harbor contrasting viewpoints regarding the investigation. The majority of President Trump's critics are in favor of the probe. They believe that its continuation will eventually engender the impeachment of the President and the incarceration of his family. The aforementioned critics have habitually taken to social media to express the foregoing desires and more.
However, President Trump's base has a wholly different outlook on the Mueller probe. Most conservatives have blasted the investigation as a waste of time and taxpayer dollars. Like the President, they view the investigation as a witch hunt and an attempt to validate a phony dossier. Trump supporters have moreover pushed back against critics who have called to impeach the President and incarcerate his relatives.
Conservatives also cheered when the House Intelligence Committee announced their decision to discontinue the Russia probe. Many right-leaning Americans viewed the preceding choice as additional evidence disproving claims of collusion with Russia. However, the President's critics censured the decision, claiming that House Republicans were merely shielding President Trump.
Finally, readers of The Hill also weighed in with their opinions in the comments section of the report:
"The DNC SWAMP is being drained."
"Police are actually investigating after a crime took place. Mueller is on a witch hunt[.]"
"In this case, they've been looking for 16 months and nothing! It's a total waste of taxpayer money!!!"