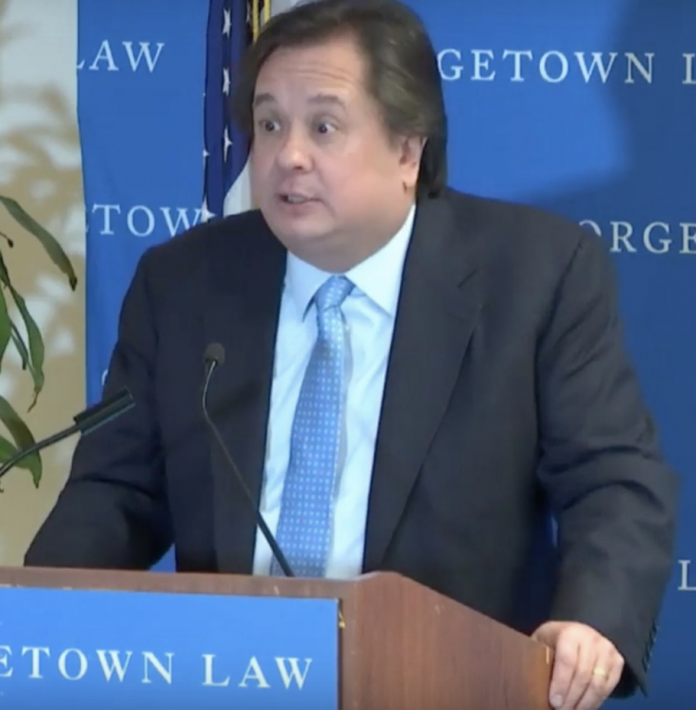 On Wednesday, the president of the United States responded to ongoing criticism from George Conway, husband to White House counselor Kellyanne Conway.
What Happened?
For many months, George Conway has elected to publically go after President Trump on social media and other forums. Of course, this has raised some eyebrows. Seeing as Conway is the husband of the president's counselor, many Americans have questioned the appropriateness of his public censure.
For the most part, President Trump has remained largely silent towards Conway's husband, despite the criticism. However, that changed today. The president slammed Conway as a "husband from hell," "stone-cold loser," and cited him as envious of his wife's success.
See for yourself in the following tweet:
George Conway, often referred to as Mr. Kellyanne Conway by those who know him, is VERY jealous of his wife's success & angry that I, with her help, didn't give him the job he so desperately wanted. I barely know him but just take a look, a stone cold LOSER & husband from hell!

— Donald J. Trump (@realDonaldTrump) March 20, 2019
Conway subsequently fired back at the president in a series of his own tweets:
You. Are. Nuts. https://t.co/ZSpb3UXVPC

— George Conway (@gtconway3d) March 20, 2019