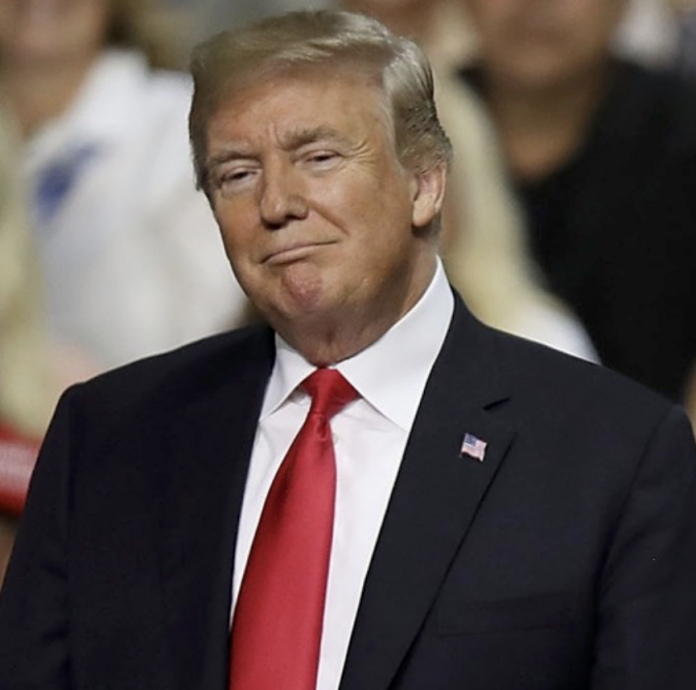 On Sunday, President Donald Trump sat down for an interview with CBS's '60 Minutes.' During his segment on the program, the president admitted that he does not trust everyone within his administration, according to The Hill.
An Overview of the President's Statements
When asked about First Lady Melania Trump's admission that she does not trust everyone within the West Wing, President Trump stated that he "feels the same way."
"I don't trust everybody in the White House. I'll be honest with you."
The commander-in-chief then went on to note the cut-throat nature of working in Washington D.C.
"I'm not a baby. It's a tough business. This is a vicious place. Washington D.C. is a vicious, vicious place. The attacks, the bad mouthing, the speaking behind your back. You know, and in my way, I feel very comfortable here."
During his interview, Trump also stated that he has prospects "on standby" who will fit well into his administration. When asked about the turnover rate of West Wing officials, the president stated that "everyone" exits "at some point."
More on Trump Administration Officials
The inner dynamics of the Trump White House have served as a subject of intrigue for countless Americans. Many of the president's critics routinely question whether or not the White House is properly managed. Since the Trump presidency, various books have come out regarding the White House. Certain accounts have subsequently been dismissed as fictitious and untrue.
Weeks ago, the New York Times published an anti-Trump op-ed. An anonymous Trump administration official claimed to be behind the piece and furthermore admitted to working against the president for the sake of the country. This prompted Americans to speculate about the author of the piece.
Some people named Melania Trump, Jared Kushner, and Mike Pence. Other individuals suggested that a less well-known official may be behind the piece. Nevertheless, shortly after the publication of the op-ed, various West Wing officials came forth and denied writing it.
Following the opinion piece, White House press secretary Sarah Sanders called upon the "cowardly" writer to reveal their identity and subsequently resign. President Trump stated that the New York Times ought to reveal the identity of the writer to the government in order to preserve national security.
The anonymous writer of the anti-Trump op-ed has yet to reveal themselves.