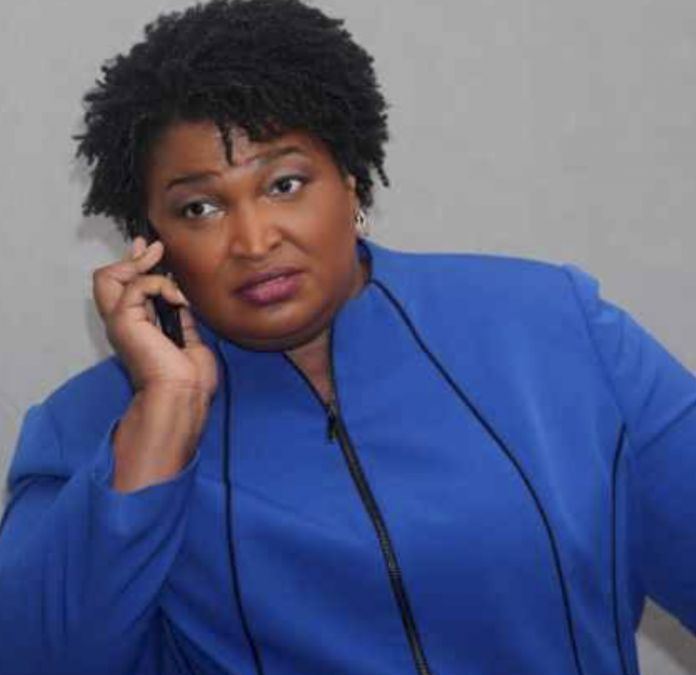 On Sunday, Stacey Abrams, the Democratic candidate for Georgia governor, denounced voter identification laws, reports The Hill.
An Overview of Abrams Remarks
Earlier today, Abrams appeared on CNN. During her segment, the Democrat shared the following opinions regarding U.S. voter ID laws:
"This is simply a redux of a failed system that is designed to both scare people out of voting. [They] make it harder for those who are willing to push through, make it harder for them to vote."
Stacey Abrams is currently running against GOP Georgia Secretary of State Brian Kemp. A total of 53,000 voter registrations applications are still pending in Georgia due to late submissions.
However, while Abrams maintains that Kemp is purposefully attempting to suppress voters, the GA Secretary of State has stated that late applicants can vote contingent upon their submission of personal identification. Abrams has denounced the presentation of voter ID as an "unnecessary hurdle."
As Abrams' time on CNN approached its end, she criticized Kemp's professional effectiveness:
"It would be much easier if [Kemp] actually did his job and processed people in a proper fashion. [It would be easier if] we did not have this flawed exact match system, that he knew was flawed because we sued him in 2016. A federal judge forced him to restore 33,000 illegally canceled registrations."
More on Voter ID Laws in America
Like many other political matters, voter ID laws are very controversial. Many left-leaning individuals have expressed concerns about mandating Americans to present identification to vote. Democrats and progressives have stated that such laws will hurt disenfranchised and underprivileged individuals. Other left-wingers maintain that poorer people may not be able to obtain ID.
However, right-leaning Americans largely maintain a contrasting outlook on this matter. Conservatives and Republicans frequently note the importance of fair elections and lawful votes. Moreover, individuals on the right have pointed out the existence of ID requirements for countless activities in America. Opening a bank account, boarding a plane, and applying for government assistance are just a few examples of activities which require personal identification.
Readers of The Hill shared their thoughts about Stacey Abrams remarks on voter ID laws:
"The idea that it's more burdensome for blacks to prove their identity is both ludicrous and insulting to blacks."
"Is showing your ID to buy alcohol or to board an airplane 'scary' too?"
"There is no reason for a [living] American citizen being afraid to show an ID."