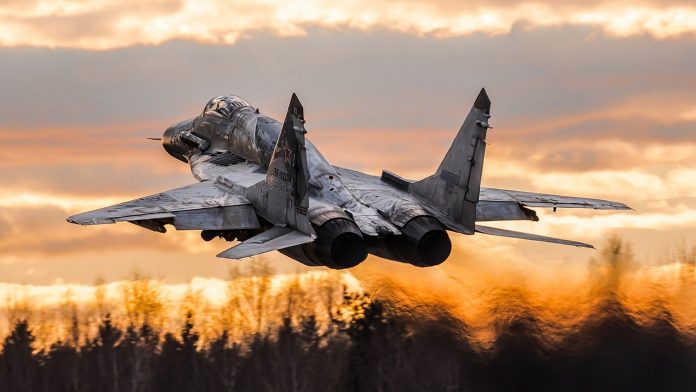 Defense Minister Jaroslav Nad says that Slovakia is considering donating its fleet of 11 Soviet-era MiG-29 warplanes to Ukraine. On Monday he added that "We can discuss the future" of the fighter jets when they're permanently grounded "most probably" by September 1st.
Slovakia is a longtime friend and ally of Ukraine. And has supplied them with heavy weapons since the Russian invasion. Its donations include a still viable Soviet-era S-300 air defense system. And military helicopters along with thousands of Grad multiple-rocket launcher rockets. Ukraine recently bought self-propelled howitzers from Slovakia.
The Slovak Republic (Slovenská Republika) or Slovakia is landlocked. And borders Poland to the north, Ukraine to the east, and Hungary to the south. It shares a border to the southwest with Austria. And borders the Czech Republic aka Czechoslovakia to the northwest. It has a population of around 5.4 million.
Mig-29 fighter jets 
The U.S. and its allies claim they are reluctant to directly provide Ukraine with fighter jets. Moscow has been warning NATO against supplying Ukraine with combat aircraft. And says that would be the same thing as joining the war.